Navratri 2018: Forget exercise, watch these Mumbai dancers' Garba at landmark locations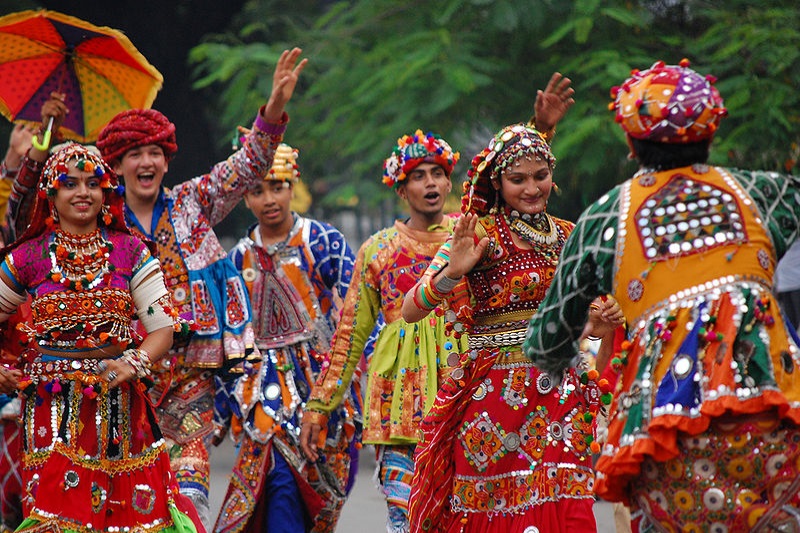 With the festival of Navratri going on in full swing, dancers are having the time of their lives by playing dandiya and doing garba. Executive Chairman of the Mahindra Group, Anand Mahindra has been posting a number of garba videos on his Twitter handle.
Today, he posted a video of dancers who went around doing garba at landmark locations of Mumbai, such as Gateway of India, outside the Chhtrapati Shivaji International Airport,  Bandra fort,  on the stairs of the Asiatic Library, Jogeshwari station, Chowpatty and more. They are wearing vibrant garba costumes and their twists and turns will make you forget your exercise routine and want to get up and dance with them.
Anand captioned the post saying, "Navratri in Mumbai!Nothing brilliant about the camerawork in this video, but the dancers are so colourful & spin with such energy it's hard not to get into the mood. In fact their routines are so athletic I think I may abandon one of my exercise routines & do the garba instead…"
Navratri in Mumbai!Nothing brilliant about the camerawork in this video, but the dancers are so colourful & spin with such energy it's hard not to get into the mood. In fact their routines are so athletic I think I may abandon one of my exercise routines & do the garba instead… pic.twitter.com/9ngmtkCnI5

— anand mahindra (@anandmahindra) October 14, 2018
Recently, Anand had also posted a video of Chinese tourists doing Garba. He wrote, "This made me smile again. The post came with the caption: "Chinese Garba." Well the music may have been grafted on to some random Chinese dance but with Navratri around the corner, it's nice to imagine hordes of chinese tourists dancing along with us…"
This made me smile again. The post came with the caption: "Chinese Garba." Well the music may have been grafted on to some random Chinese dance but with Navratri around the corner, it's nice to imagine hordes of chinese tourists dancing along with us…? pic.twitter.com/7878TNm5Md

— anand mahindra (@anandmahindra) September 30, 2018

Also read: Navratri 2018: Colours and food for all nine days