Navratri 2019: Things to avoid during Navratri
Follow the things to avoid during nine days of the festival.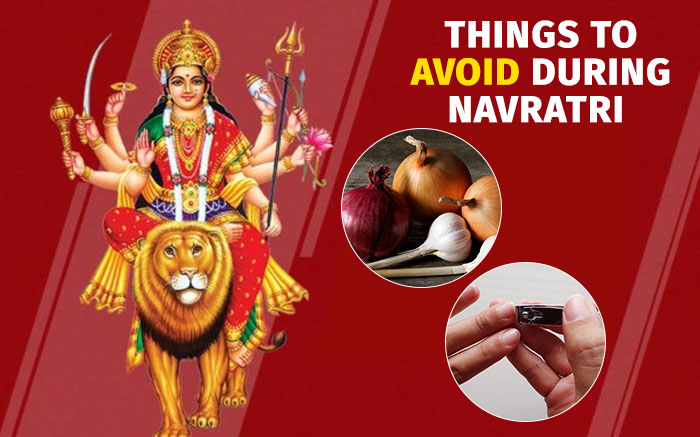 Navratri, the nine nights festival is celebrated throughout India with utmost joy and fervour. During the festival people do fast, pray to the nine incarnations of Mother Durga, and follow rituals and traditions attached with the festival. Although, most of the people who worship goddess Durga and pray to the deities daily are aware of the do's and don'ts. However, if you are doing for first time and are unaware of it then pay attention to the following things.
Here are a list of things to avoid during the nine days:- 
Avoid Cutting nails or shaving, especially people who are observing fast.
Avoid eating onion, garlic or non-vegetarian for the duration of nine days and nights.
If you are fasting, avoid cutting lemon.
Avoid using table salt in your food if you are fasting, use Sainda Namak instead (Rock salt).
Avoid at all cost wearing dirty clothes. Wear fresh, ironed clothes.
Avoid using foul language.
Avoid drinking alcohol.
Avoid consuming fried food as fasting detoxifies the body and rejuvenates the soul.
Avoid sleeping during the afternoon as it takes away all the good, positive vibes and replaces with negativity.
Navratri is celebrated to let the happiness, bliss, joy, piousness,wisdom, prosperity, optimism come to you in abundance. It's really up to you if you believe in it or not. But however, if you are an ardent devotee of Goddess Durga and are fasting for nine days then you must take note of all those things listed above for your own well-being.
Fasting usually depletes your energy so make sure you hydrate yourself drinking copious amounts of water and eating small meals instead of big portions to keep your hunger at bay. It also brings positive and good feeling in you so its for your betterment if you keep all these things in mind as you continue your nine days fast.
Also Read: Taarak Mehta Ka Ooltah Chashma To Showcase The Celebration Of Navratri