Nawazuddin Siddiqui's Estranged Wife Aaliya Joins Twitter To 'Speak For Herself'
Bollywood Actor, Nawazuddin Siddiqui's Estranged Wife, Aaliya Joins Twitter To 'Speak For Herself'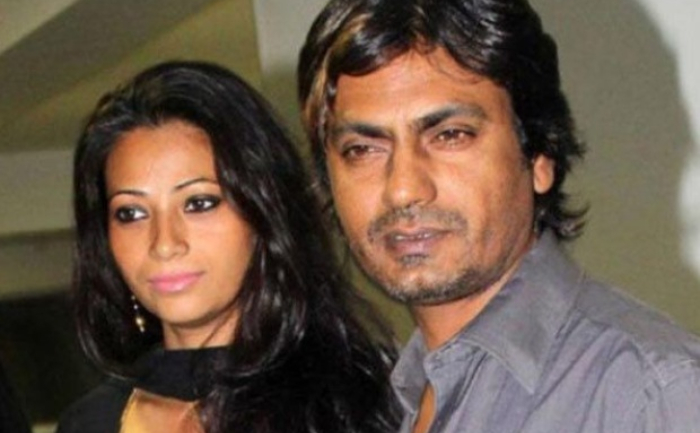 For a very long time there were reports that Bollywood actor, Nawazuddin Siddiqui and his wife, Aaliya are opting for divorce, due to nothing being well between the couple. However, there was no official confirmation on the same for a long time. Recently, Aaliya is said to have sent a legal notice to Nawazuddin seeking divorce and the maintenance. Now, she marks her Twitter debut and in her series of posts she reveals that she has joined the platform to clarify things and to speak for herself.
On Wednessday i.e May 20, Aaliya joined Twitter. In her first tweet post, she shared a cryptic note stating that she is forced to put out the truth that is concerning her on Twitter so that there is no miscommunication. In her followed tweet posts, she revealed that she is not in a relationship with any man. She states that she is learning to stand up and speak for herself for her children. Here's take a look at her series of tweets:
This is Aliya Siddiqui.

I am forced to put the truth concerning me on Twitter so that there is no miscommunication.

Let the truth not be silenced by misuse and abuse of power. Truth cannot be bought or be manipulated with.

— AaliyaSiddiqui2020 (@ASiddiqui2020) May 20, 2020
To begin with let me clarify that I am not into "ANY RELATIONSHIP" with any MAN; and any media report which make such claims, are absolutely false.

It appears that some section of the media have manipulated with my photograph to make such ridiculous claims to divert attention.

— AaliyaSiddiqui2020 (@ASiddiqui2020) May 20, 2020
I am now learning to stand up & speak for myself, be strong, for the sake of my children

I have not done any wrong till date & therefore I am not worried

However I do not appreciate anyone harming my reputation or character to save someone else. Money can't buy truth.

— AaliyaSiddiqui2020 (@ASiddiqui2020) May 20, 2020
The 'Ghoomketu' actor and his wife, Aaliya have been married for the last 10 years and they have two children. As per the reports, Aaliya revealed that the problem in their marriage has been for a while now and alleged that the actor's brother Shamas Siddiqui physically abused her. The actor and his brother remained unspoken on these allegations as of now. However, she has now decided to end the marriage and sought a divorce, and thus, Aaliya's lawyer had sent Nawazuddin a legal notice via email and WhatsApp on May 7.
For more such updates, stay hooked on to The Live Mirror.
Also Read:  Nawazuddin Siddiqui's Wife Aaliya Makes Shocking Revelation, Accuses Family Of 'Physical Torture'