NCB conducts pan-India drug raids, says 'Mumbai major drugs destination'
NCB conducts pan-India drug raids, contraband worth crores recovered from Mumbai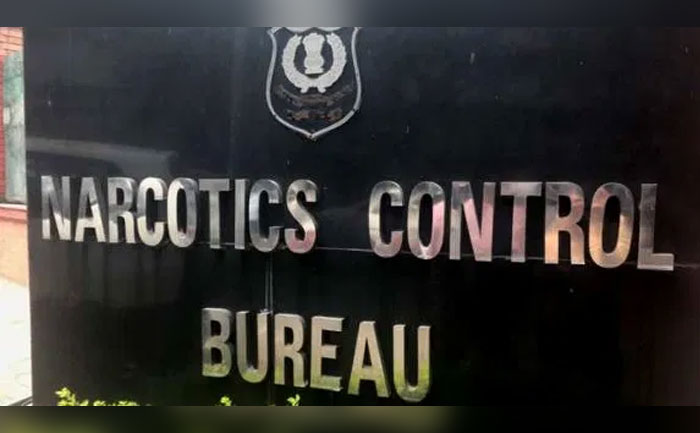 The Narcotics Control Bureau (NCB) has conducted raids against drug traffickers at multiple locations across India. The anti-drugs agency conducted massive operations against drug traffickers. They did it on possible hideouts of the suppliers all across India after identifying their modus operandi and whereabouts.
NCB said Mumbai has emerged as the major destination for the raids against drug traffickers. They have seized 1 kg of cocaine, 2 kg of P.C.P. (Phencyclidine), over 29 kg MDA, 70 gm of Mephedrone from Mumbai. The major destination for drugs in Mumbai is Vasai, Andheri and Juhu area they revealed.
The NCB also seized 56 kg of Hashish from Jammu. The main receiver of the drugs was arrested from Mumbai.
In total, eight persons were arrested in four different operations. One Nigerian national was also arrested by the Narcotics Control Bureau in the case of distribution of drugs. Cocaine amounting to 4 gms, originated from a South American country, was recovered from him. The NCB suspects that the Nigerian national was delivering the drugs in Mumbai's Pali Hill, Bandra, Andheri, Juhu and Khar areas.
The NCB team also seized 1 kg of cocaine and 2 kg of P.C.P. (Phencyclidine) from One M Ahmed from Vasai, Palghar. During interrogation, Ahmed revealed that the contrabands were supplied by one S.K. Saurabh for further selling. The team soon arrested S.K Saurabh on October 13 from Vasai. His interrogation led to the recovery of over 29 kg of MDA from his shop/godown.  
Also Read:  Sushant Singh Rajput's Friend Samuel Haokip Gets Death Threats Post NCB Interrogations