NCB Presses Charges Against Armaan Kohli, To Be Produced In Court Today
NCB said that several charges have been leveled against Armaan Kohli apart from the consumption of drugs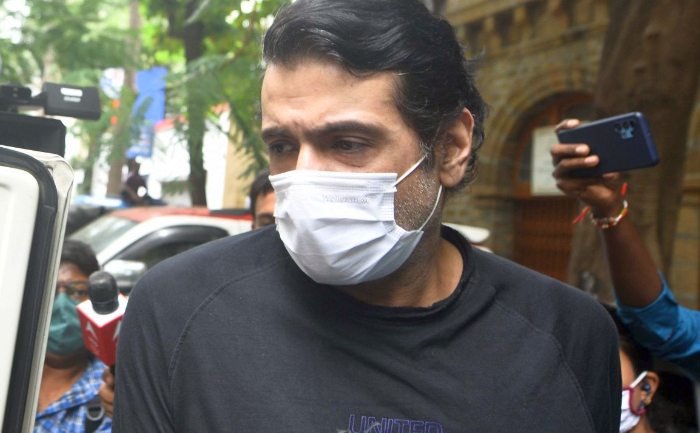 On August 29th, Armaan Kohli was arrested for allegedly possessing 1.2gm of cocaine during a raid at his Juhu residence on Saturday. The actor was being questioned by the Narcotics Control Bureau. Zonal Director Sameer Wankhede of NCB said that many charges have been leveled against Kohli apart from the consumption of drugs.
The raid was part of the agency's 'Rolling Thunder' operation to bust the network of drug peddlers and suppliers in Mumbai said Wankhede. The search started around 2 pm and went on for six hours.  Kohli was questioned and arrested under several charges of The Narcotic Drugs and Psychotropic Substances (NDPS) Act. The Bollywood actor will be produced in court today.
Taking to their Twitter handle, ANI wrote, "Actor Armaan Kohli and drug peddler Ajay Raju Singh arrested u/s 21(a), 27(a), 28, 29, 30, & 35 of NDPS Act. NCB Mumbai raided Kohli's house in suburban Andheri and recovered a small quantity of Cocaine drug from him". Sameer Wankhede, Zonal Director of NCB's Mumbai Zonal Unit also said, "A small quantity of cocaine has been seized from his (Armaan Kohli) house."
The NCB officer quoted above said, the agency has so far carried out 15 raids in the past two days and arrested eight people, including TV actor Gaurav Dixit and two Nigerian nationals. Contrabands such as MD, charas, MDMA (Methylenedioxymethamphetamine), and Ecstasy tablets were seized during these raids.
Stay tuned to The Live Mirror for more updates.
ALSO READ: Actor Arman Kohli Taken To Custody By NCB In Drug Case