Daily Horoscope 30th Aug 2021: Check Astrological Prediction For All Zodiac Signs
Daily horoscope 30th August. Check out today's Horoscope for all the zodiac signs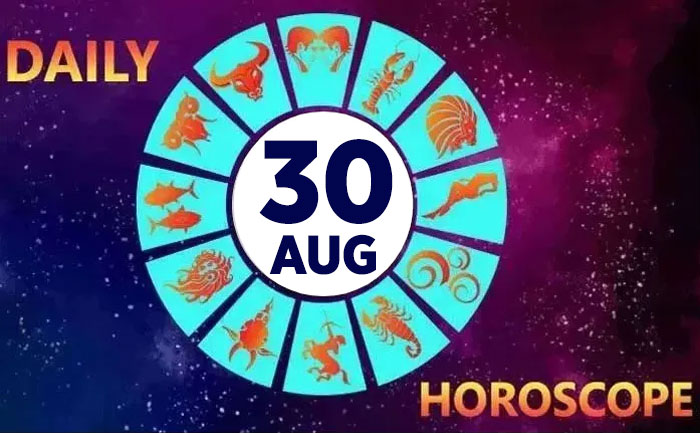 Daily horoscope 30th August 2021: IF TODAY IS YOUR  BIRTHDAY:  Your lucky number is 3.  As a Virgo born on August 30 you are a conservative person.  You can be shy or timid as you can be smart, practical and critical at the same time.  Virgo, you might be hesitant in making the first move, but that doesn't stop you from striving towards your goal. Your lucky colour is medium violet red and the lucky numbers for you are 11, 67, 24, 100, and 16.
This article has brought you today's astrological predictions for all the sun signs like Gemini, Scorpio, Leo, Taurus, Cancer, and others. Check out the astrological prediction for all zodiac signs.
Horoscope for August 30: Check today's astrological prediction
Daily ARIES Horoscope:
Today your spirits are high and you may lose focus while seeking new opportunities. Gains from new ventures are indicated today, especially if you receive any help from your family. You may feel the need to get to a place of mental peace. You may misunderstand your partner today.
Daily TAURUS Horoscope:
Today you will be determined and motivated having no tolerance for procrastination. If you have been trying to get work and trying to get your `big break` then today is the day. You might suffer from digestion problems and headaches. You will meet someone new. This person may even be of foreign origin.
Daily GEMINI Horoscope:
Today you will be worried about your parents or some other relative's health. Also, you may find that your sleep is disturbed. The day is slightly ominous financially as you may need to take a loan. The leadership skills you exhibit are stronger than usual. Your mate will shower you with adoration.
Daily CANCER Horoscope:
Do not take any decisions in haste. Take the time to think about what you do. Self-confidence and dedication will enable you to make the desired results a reality. Beware of catching a cold today; you are vulnerable to catching a communicable illness. Take your beloved on a trip.
Daily LEO Horoscope:
Your mind will be relaxed and you will be happy. This could be because you got time today to accomplish some pending jobs. You will be somewhat burdened by the ill health of someone close to you. If you have been looking for a job you may find it today. Today is a day for you to work on your communication skills.
Daily VIRGO Horoscope:
This is a good time to head out on a get-together with your family and loved ones. You will have more work in the near future than the projects that are already on your plate. Health-wise you feel on top of the world today. Express yourself openly to your partner and see what level of honesty and love come back to you in return.
Daily LIBRA Horoscope:
You will be feeling restless and you will find it difficult to concentrate and focus on your job. Today is a day you will likely get the good news you have been waiting for. Today you will find your anxiety level is too high and you will be feeling quite stressed.  An old friend or partner will come back into your life today.
Daily SCORPIO Horoscope:
Today will make you feel invincible and in high spirits. A stomach ache due to some unwise eating habits you engaged in recently is indicated. Today you will find yourself wondering how to expand your career horizons. Intimate feelings intensify at this time between you and your partner.
Daily SAGITTARIUS Horoscope:
You are likely to find yourself in the limelight and will be the recipient of much attention from others.  Today if you leave your comfort zone you are likely to find that your career horizons are broadened. Your physical energies are peaking, giving you a powerful feeling. You are practically ready to give up on love but do not.
Daily CAPRICORN Horoscope:
Today you will reminiscent about some good times you had with your loved ones. You will make progress at work through sheer elbow grease and team member support. Small hazards to your health and safety are indicated today. You will feel a little lonely as you feel like your partner is neglecting you.
 Daily AQUARIUS Horoscope:
Today you may be in a mood to put pending plans into action and will be determined to see results. This is a good day for networking and for meeting clients, so get out there and meet and greet. You feel much better now, after some recent poor health. You are likely to meet some interesting people in work-related situations.
Daily PISCES Horoscope:
Today brings that extroverted nature of yours to the forefront and let the 'child' in you free. You actually stand to make a lot of money if you work with your domestic partner. Today will be a good day for your skin as it will be blemish-free. you will feel like making a big announcement about your romantic life but wait for a little while.
ALSO READ: Virgo Love Horoscope: Personality,Traits, Compatibility And Celebs Born Under This Zodiac Sign