NCB to ask Sara Ali Khan THESE questions in drug nexus investigation
Reportedly, the Narcotics Control Bureau (NCB) to ask Sara Ali Khan these questions.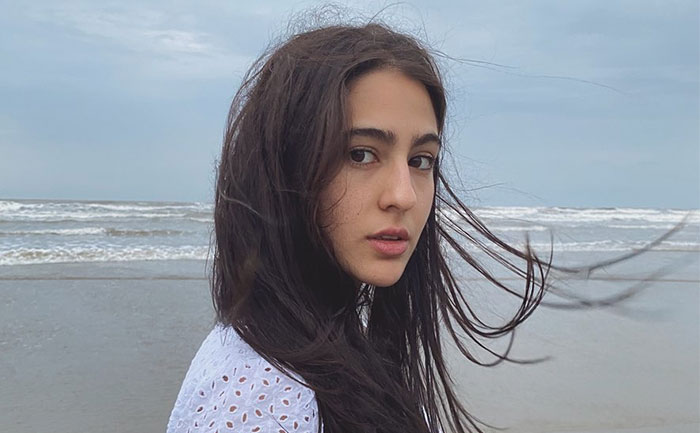 After, actresses Deepika Padukone, Shraddha Kapoor, now,  Sara Ali Khan has also reached the NCB office to join the probe into the drugs case, which is being investigated by the Narcotics Control Bureau (NCB) related to actor Sushant Singh Rajput's death.
According to a report in Zee News, the agency has prepared a list of 20 questions that they will be asking the Kedarnath actress. From her relationship with Sushant and Rhea Chakraborty to drugs.
Here are the questions: 
1. Did you take drugs?
2. Who gave it to you?
3. On whose behest did you consume it?
4. How was the payment made?
5. Did you ever take drugs from Rhea Chakraborty?
6. How do you know Rhea Chakraborty?
7. Since how long you know Rhea Chakraborty?
8. Since how long have you and Rhea been friends?
9. Did you and Sushant go on a holiday together?
10. Rhea disclosed that you took drugs with Sushantb during the shooting of 'Kedarnath' film?
11. Did you take drugs with Sushant Singh Rajput?
12. Have you attended any party at Sushant's farmhouse?
13. Did any other celebrity attend the same party?
14. How many times have you been to Hang out Villa at Pavana?
15. Were parties held at this resort as well?
16. Was weed consumed in these parties?
17. Do you know Karamjit Singh Anand?
18. Did Karamjit ever send any courier parcel at your house?
19. How many times? And what was inside the parcel?
20. Did you ever made any payment to Karamjit Singh Anand? How much and through which mode?
ALSO READ: Kangana Ranaut On SSR And Sara Ali Khan's Affair: Kareena Kapoor Said 'Don't Date Your First Hero'