Sushant Singh Rajput Death Case: Family Is Unhappy With CBI Probe Reveals Lawyer Vikas Singh
Lawyer, Vikas Singh Reveals That Sushant Singh Rajput's Family Is Unhappy With The CBI Probe. He Claims That The Drug Nexus Angle Is Shifting The Attention From Murder Theory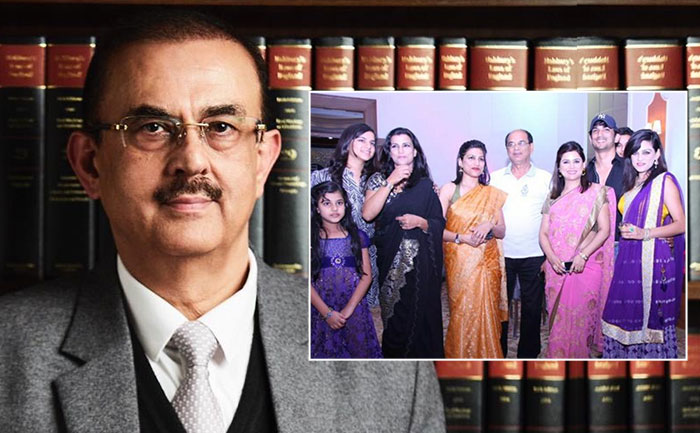 Sushant Singh Rajput's death case has taken totally a new turn, ever since the drugs angle was unveiled by Rhea Chakraborty in her interview before going to jail. The NCB is currently probing the drug nexus and several B-townies were served with the summons. After Deepika Padukone, Shraddha Kapoor and few others attend the interrogation session, the late actor's family lawyer reveals that his family is unhappy with the CBI probe, as the attention has been shifted from murder theory.
K.K Singh's lawyer, Vikas Singh in his latest press conference stated that the attention from the murder angle has been shifted to drug-nexus now, as several big names come up in the spotlight. The lawyer compared Mumbai Police' probe to CBI probe and revealed that the late actor's family is unhappy with murder theory missing.
Explaining more about Sushant's family, he said,"The family feels that the investigation is going in such a way that the truth is not coming out. The NCB (Narcotics Control Bureau) case has become like the Mumbai Police investigation, all stars are now being called. The people called in and not are a part of a syndicate and not distributors. It is just a Mumbai Police type of investigation. Sushant's case has taken a back seat." Here below, check out the video:
A report by Times Now, Dr Sudhir Gupta, the panel chief of the All India Institute of Medical Sciences (AIIMS) forensic team said, "No conclusion or conclusion opinion of homicide or suicide could be made by seeing ligature marks and scene of occurrence. It's difficult for doctors and next to impossible for general people, needed solely internal link discretion and forensic interpretation.
For the unversed, Rhea Chakraborty had apparently named around 25-Bollywood celebs to have been a part of their drugs parties. And thus the NCB is currently probing the drug angle. More celebs such as Sara Ali Khan, Rakul Preet Singh, Simone Khambatta and few others to appear before the agency for the interrogations.
For more such updates, stay hooked on to The Live Mirror.
Also Read: Deepika Padukone Arrives At NCB Office To Record Statement In Drugs Case