Former NCP stalwart Tariq Anwar joins Congress after 19 years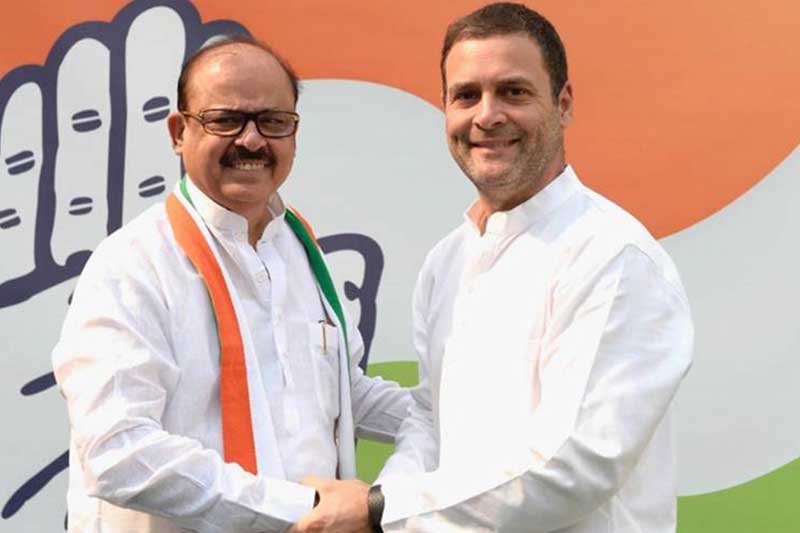 Eying 2019 Lok Sabha elections, former Nationalist Congress Party (NCP) stalwart Tariq Anwar on Saturday made a choice to join hands with Congress. He returned to the party after a gap of more than 19 years, in presence of party president Rahul Gandhi.
Anwar's joining the Congress party is like a jolt to the NCP, of which he was the founding member along with Sharad Pawar and late PA Sangma. It is to be known that Anwar had quit NCP a month ago — September 28 — citing differences with party chief Sharad Pawar who had defended Prime Minister Narendra Modi on the Rafale deal row. Though, later he clarified his stand, but perhaps it was late to retain Anwar.
Reacting on Anwar's turning the table, NCP's chief spokesperson Nawab Malik said, as reported by Indian Express, "For many days, he wanted to join Congress and has joined it today. But, we are sad for the reason given by him for quitting the party."
After meeting Gandhi at his Tughlaq's Lane residence in the national capital today, Anwar took the decision to join the Congress in presence of party president, general secretary Ashok Gehlot and Shaktisinh Gohil, the party's in-charge for Bihar.
Asked the reason why he left NCP, Anwar stated that he was hurt by Pawar's statement and said, "We have been waging an agitation against the BJP, particularly against the Prime Minister, and it will not be proper if that campaign is weakened in any way….Our party has always been anti-communal. It is not right if any softness appears in that stand." Anwar is a parliamentarian from Katihar Lok Sabha seat in Bihar.
ALSO READ: Sharad Pawar: Narendra Modi won't be PM after 2019 elections