Sharad Pawar: Narendra Modi won't be PM after 2019 elections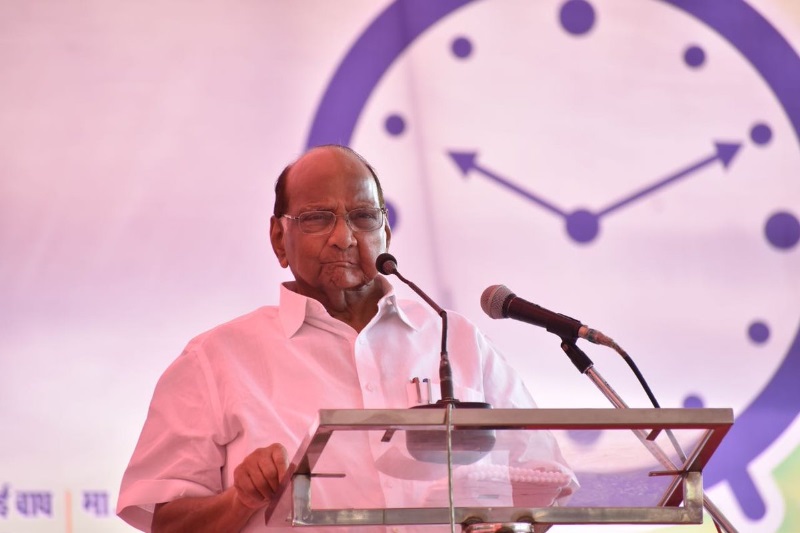 Nationalist Congress Party (NCP) chief Sharad Pawar on Tuesday stated that there would be a change in Central government in 2019 Lok Sabha elections. He was of the opinion that BJP is most likely to lose power, both at Centre and in Maharashtra. Adding more, he pointed that Narendra Modi would not make it to the Prime Ministerial seat after 2019 polls.
Speaking at the India Today's Mumbai Manthan event in Mumbai, he said, "I don't think that the power equations will remain same in the state (Maharashtra) and at the Centre in 2019. There would be changes in both Maharashtra and New Delhi." He even compared the political situation of today with 2004.
Stating that similar situation prevailed in 2004, the NCP chief said, "Today's political situation is much more like the one in 2004. It does not seem possible for a single party to remain in power in 2019. No party would have that mandate. It would be like 2004 when no party got the majority but a government under Manmohan Singh continued for 10 years."
In 2004, the NDA government — under the leadership of then premier Atal Bihari Vajpayee — landed in the Lok Sabha polls with an impressive Shining India campaign and fell flat in elections. That time Congress — with a new coalition — came to power and Manmohan Singh became the prime minister for two successive terms.
On the issue of an alternative to PM Modi, Pawar said, "Compare Vajpayee's stature and leadership with the current prime minister's stature and leadership, I think, Vajpayee was one of the tallest leaders of the Bharatiya Janata Party. I don't think that is the situation even in that party today." Adding, "Who had thought in 2004 that Manmohan Singh would be the prime minister? There is never a vacuum in politics. Every situation throws up a leader."
Explaining his take on Congress president Rahul Gandhi, Pawar said, "Chidambaram has stated the fact. He has placed on record the position of the Congress party. In my discussions with the Congress leadership, it has never occurred that they want to present someone as the candidate and insist on the candidature by thrusting their choice on other parties. But the party wants change." He further added, Adding, "I have had talks with Rahul Gandhi also. His thoughts are not much different from what Chidambaram has said."
ALSO READ: Will Sharad Pawar contest Lok Sabha elections in 2019!