Neelima Azim: Zain is gloriously good looking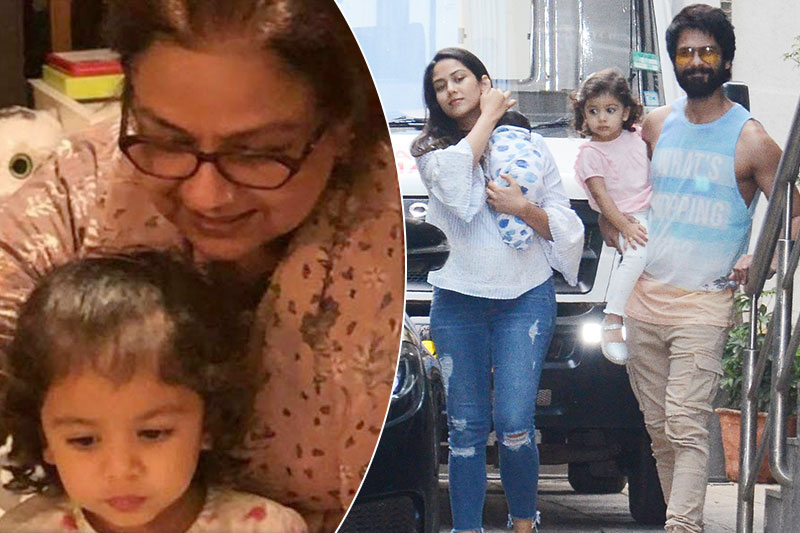 Shahid Kapoor and Mira Kapoor are proud parents of two children now. However, Zain's grandparents are on the top of the world. Grandmother Neelima Azim spoke to SpotboyE.com about her grandchildren, Zain Kapoor and Misha Kapoor.
About Shahid Kapoor and Mira Rajput's new born son, she said, "Shahid and Mira now have a complete family. I am in the best phase of my life. Misha has been the love of my life ever since she was born. And now, Zain joins her. He is a beautiful child. We all have toiled very hard in our lives and now just reaping happiness." She added, she added, "He is gloriously good-looking. I see a bit of everyone in him. He will turn out to be as handsome as his father and chacha (Ishaan)."
The actress also went to reveal that she had a dream that Shahid and Mira would be blessed with a son and the dream came true. However, she said that both Shahid and Mira had no preference in terms of gender.
She revealed that Zain's name was decided when Mira was expecting Misha. "At the time of Misha's birth only, Zain was decided. It was that it will be Misha if it is a girl (combination of Mira and Shahid) and if it is a boy, it will be Zain. Long back I had shared the name with Shahid. I had told Shahid that I love four names- Shahid, Ishaan, Zain and Kaamraan," she told SpotboyE.com
However, Neelima did not forget to talk about Misha. She said, "Misha and I form a great energetic team, we have so much of 'We time' together. Misha is also learning dancing, kathak seekh rahi hai. And after Misha and now Zain, I have so much of love, gratitude and forgiveness in my heart. I feel so good and happy."
Also read: Breaking news: First picture of Shahid and Mira's son Zain Kapoor