Uttar Pradesh: Methane gas explosion at Petrochemical factory kills 6, injures 2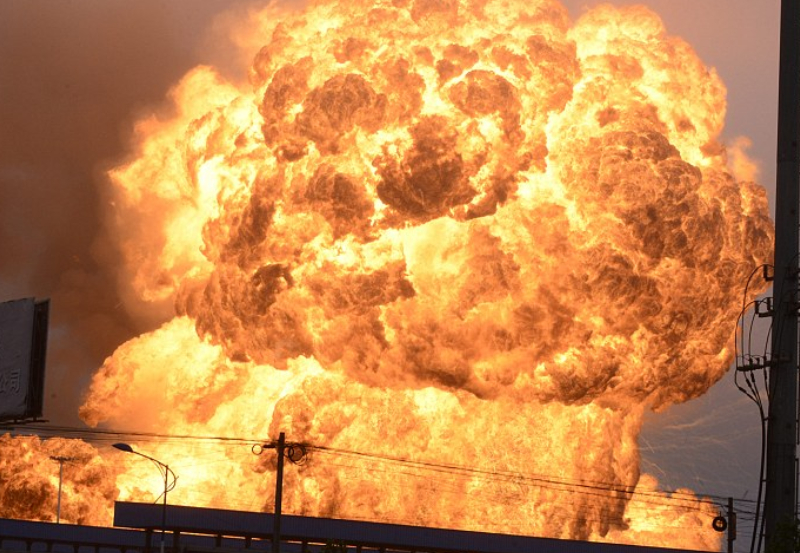 In a Methane gas explosion at a Petrochemical factory in Uttar Pradesh at least killed 6 people and injured two on Wednesday. According to the report, the Methane gas explosion occurred during welding at Bijnor's Mohit Petrochemical factory.
District Collector and Superintendent of Police, Bijnor, reached the spot and two injured have been rushed to the hospital. A rescue operation is underway as firefighting teams reached the spot and making an efforts to control the blaze.
According to reports, few workers are trapped inside the burning factory building and efforts are on to rescue them. On September 4, Two persons were reportedly killed and five others were injured due to a massive blaze at a godown in Sanjay Gandhi Transport Nagar on Tuesday.
थाना कोतवाली शहर क्षेत्रान्तर्गत मोहित पेट्रो केमिकल फैक्ट्री में वेल्डिंग के दौरान मीथेन गैस का टैंक फटने से 6 व्यक्तियों की मृत्यु हो गई तथा 2 व्यक्ति घायल हो गए हैं। जिलाधिकारी बिजनौर व पुलिस अधीक्षक बिजनौर मौके पर हैं, मृतकों और घायलों को जिला अस्पताल बिजनौर भिजवाया गया है।

— Bijnor Police (@bijnorpolice) September 12, 2018
More details are awaited…
Also read: Delhi: Massive blaze in a godown at Sanjay Gandhi Transport Nagar killed 2 and Injured 5