Post breakup, Neha Kakkar confirms of suffering from depression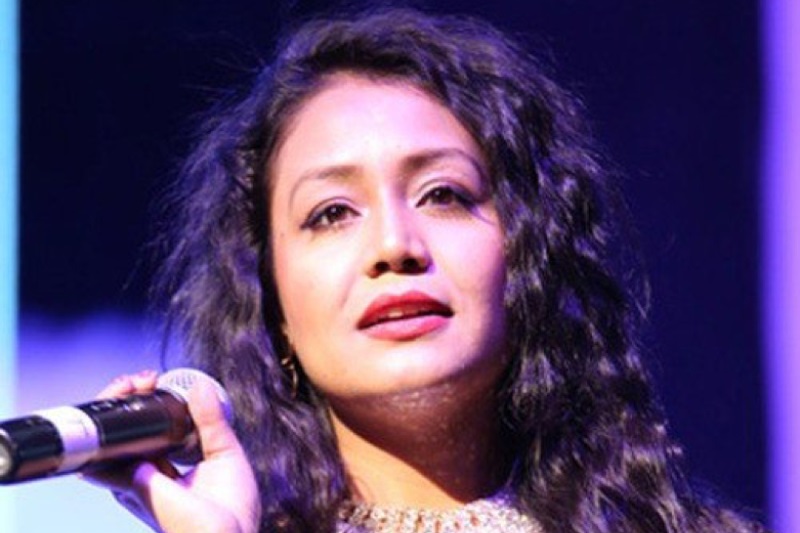 Sometimes life is fair and sometimes not. The same happened with Bollywood's top singer Neha Kakkar. Notably, Neha Kakkar and Himansh Kohli's relationship started and ended very quickly. Now, the singer has confirmed that she is suffering from depression.
Neha courageously shared stories on her Instagram account and declared of being in a depression. Here are the screenshots of Neha's Insta status: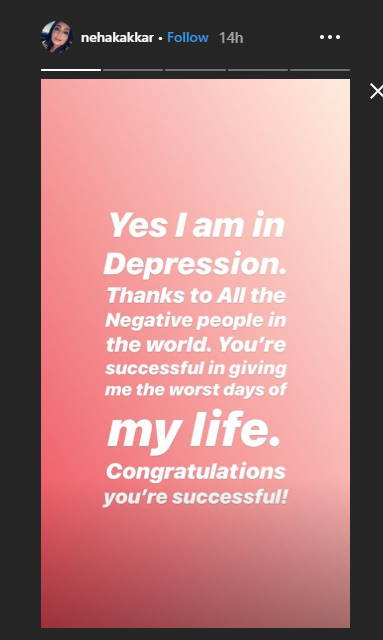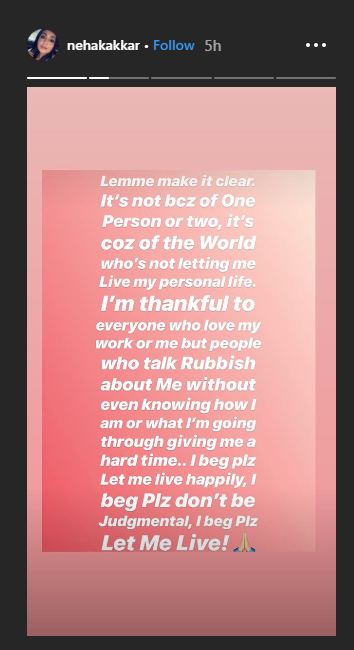 Neha recently broke up with Himansh Kohli and it left quite a bad feeling. The two have also unfollowed each other on Instagram and the former has even deleted couple's photos as well. The split has been very hard for Neha and she recently broke down during a show while performing.
The singer couldn't control her emotions and broke down. She even stopped singing the song suddenly and said, "Sorry guys, no matter what happens in my personal life, I am here for you today, and the next song is dedicated to all those who have gathered for me here today."
Previously, despite many speculations, Neha and Himansh insisted that they were just good friends only to make it public on Indian Idol's last season. Kohli surfaced on the show unannounced and confessed his love for her. Kakkar had then said that now when she thinks about marriage, he will be on her mind. Whatever that meant! Anyway, soon enough they broke up and the singer cried on Indian Idol.
Also Read: Watch: Ranbir Kapoor and Alia Bhatt spending gala time in New York