Makeup: Neha Kakkar makes her Marathi singing debut with THIS beautiful song
Neha Kakkar who sung Hindi version of Mile Ho Tum Humko has also sung the Marathi version of it titled Karaar Premache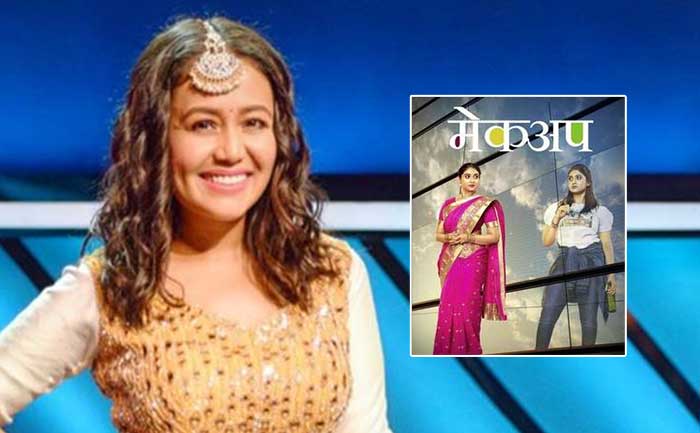 Neha Kakkar is surely one of the most popular Indian playback singer. Neha Kakkar, who launched her first album Neha-The Rock Star in 2008 and followed by many Hindi romantic and heartbreak songs, has recently sung her first Marathi song, Karaar Premache. Bollywood Romantic Songs 2020
We have heard about multiple songs being recreated in many languages and latest Hindi song that has been adopted in the Marathi language is Neha Kakar's popular song, Mile Ho Tum Hum Ko. Yes, the Marathi version of Mile Ho Tum Hum Ko, has sung by none other than the Dilbar songstress. Kumar Sanu Gifts Neha Kakkar Special Chunri
With Ganesh Pandit's movie Makeup, Neha Kakkar has made her singing debut in the Marathi language. Yes, this is the first Neha has lent her soulful voice to any Marathi song.
The Original version (Hindi) version of Mile Ho Tum Humko is made by Neha's brother,  Tony Kakkar. In her Instagram video, Neha revealed that it holds a very special place in her heart.  Singing the song in the Marathi language has been quite a journey for her and she also dropped a video sharing the same.
Posting the video on her Instagram account, she said, "The song 'Mile Ho Tum Hum Ko is the closest song to me. My brother, Tony Kakkar, has created the song. The audience has given immense love to this song and perhaps this is why the Marathi version of this song is made in the movie Makeup. I am very happy to have this song in both Hindi and Marathi.
Revealing more about her Marathi debut, Neha can be heard saying that it was very difficult for her to sing a Marathi song as her mother tongue is Hindi and Punjabi.
Directed by writer-director Ganesh Pandit, featuring actors Rinku Rajguru and Chinmay Udgirkar Makeup is all set to hit the theatres on February 7, 2020.