Neha Kakkar Slams Himansh Kohli Says Will Expose His Family Member's Deeds
Neha Kakkar took to Instagram and warned Himansh Kohli to stay away from her and her name.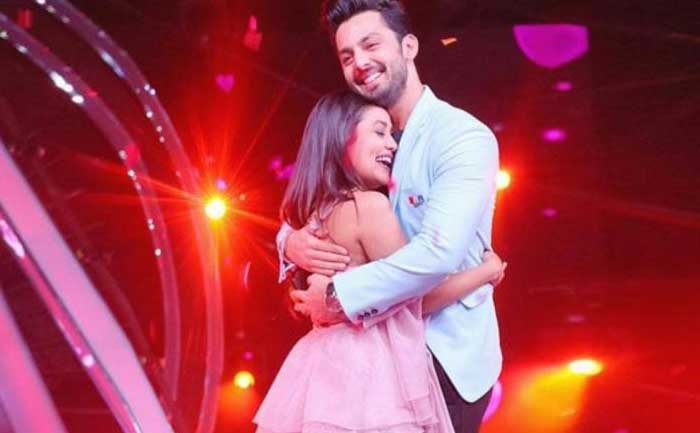 Hours after Himansh Kohli revealed the reason behind his and Neha Kakkar's break up, the Dilbar singer seems to have hit at her ex-boyfriend. In his interview, Himansh Kohli broke his silence and held Neha Kakkar responsible for their ugly break up.
In the same interview, he mentioned that he was disheartened when Neha put up social media posts about him and literally cried on TV shows. The revelation did not go down well with Neha Kakkar and she decided to lash out with a cryptic Instagram post.
She took to Instagram and shared a video of herself dancing with an adorable girl and mentioned that she was living the 'happiest life' becuase of her good deeds and Karma. She wrote a caption which reads, "Log Jo Bhi Bura Bolte Hain Mere Baare Mein They're nothing but FAKE AND JEALOUS and USING MY FAME to appear in News. Pehle bhi Use Kiya, Mere Peeche se bhi Use Kar Rahe Hain. Oye! Get Famous coz of Your Work, Not bcz of Me."
Warning Himansh Kohli for using her name to become famous, Neha indirectly hinted for dire consequences. In a caption, she also threatend to expose his family members. "If I open My Mouth…………. I'll bring here your Mother, Father and Sister's deeds too.. What all they did and said to me. Don't You Dare Use My Name and Dont become Bechaara in front of the world, making me look like a villain, Warning You!!!!! Stay Away from Me and My Name!!!!!!,(sic)" she wrote.
In the interview, Himansh said that sometimes he wanted to explain himself and respond to Neha's bittersweet posts with his own posts, but did not do so because he did not want to say anything against a woman he was once in love with.
"One thing that really hurt me was people accusing me of using her; I just couldn't understand that. Four films of mine had released before I met her and I was making money. In fact, while the two of us were together, I didn't do much work because I would travel with her for her shows, so that we could spend time together. I actually let a lot of work pass in those months," Himansh said.