Neha Kakkar's Controversial Moments That Left Everyone Surprised
Here are some of Neha Kakkar's controversial moments that made headlines.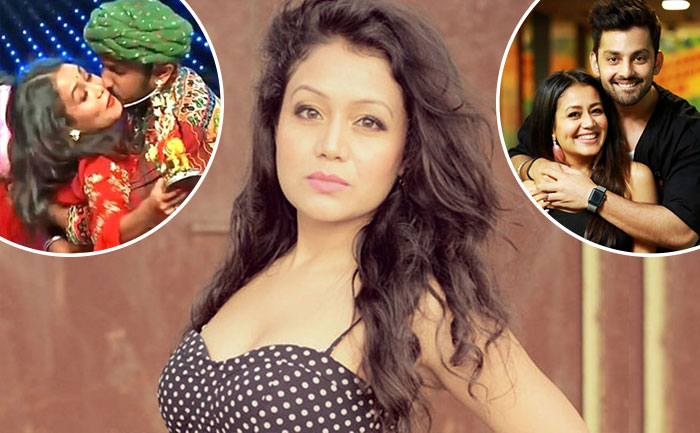 Neha Kakkar has always been in the news for many reasons including her relationship, songs, stylish looks and controversial statements or moments. Neha has come a long way to become one of India's top female singer. Yes, if do not know Neha Kakkar's life story, you must read it, it will surely leave you stunned.
Neha Kakkar, who is currently one of Indian Idol 11 judges, never fails to grab people's attention through her Instagram posts and soulful voice. However, the Dilbar songstress had to face harsh criticism for her controversial statements. Aditya Narayan's Controversial Moments
In this article, we will talk about Neha Kakkar's controversial moments. Without any further adieu, let's take a look.
Here Are Neha Kakkar's Controversial Moments
A contestant forcibly kissed Neha Kakkar
Last year, during the audition round of Indian Idol 11, a contestant could not control his emotion and forcibly kissed Neha Kakkar on a Live Tv show. As soon as the show went air, the video clip took the internet by storm.
Vishal Dadlani, who is also one of Indian Idol 11 judges, took to Twitter explaining what actually happened on the sets. In his tweet, his mentioned that they were about to call the Police but it is Neha who insisted them to let him go.
If you look at the video, Neha can be seen feeling uncomfortable and hiding her face when the contestant forcibly kissed her.
Netizens Call Her 'Cry-Baby'
Neha Kakkar is known to be one of those celebs who wear emotions on their sleeves. You must have read multiple news and watch several videos of Neha Kakkar getting emotional. The gorgeous singer recently got emotional after hearing the story of Bipin Ganatra. This was not the first time, Neha had broken down on many occasions.  Looking at her, netizens labelled her as a 'cry baby'.  But, Neha does not hesitate to give trollers a befitting reply.
Post-breakup post
Neha Kakkar had been in the news for a long period of time after her break up with Himanshu Kohli. Yes, before they parted ways, the duo dated for many years. The couple never away from sharing their love for each other on public platforms and social media.
However, due to some unknown reasons, they got separated. Weeks after their break-up, Neha took to Instagram and raised many questions as in one of the captions she wrote, 'Women Glow Differently When They are Treated Right and Loved Properly! #PositiveVibesOnly #Happy #NehaKakkar.'
The rift between Neha and comedian Gaurav Gera
Neha Kakkar got into a verbal fight with the Comedian Gaurav Gera in December last year. The reason behind their spat was, Gaurav made a vide with Kiku Sharda, based on Neha Kakkar, which actually didn't go down well with Neha and she slammed them in her Instagram stories for making fun of her. Later, Gaurav Gera apologised for it too.
Rumours of Neha dating Vibhor Parashar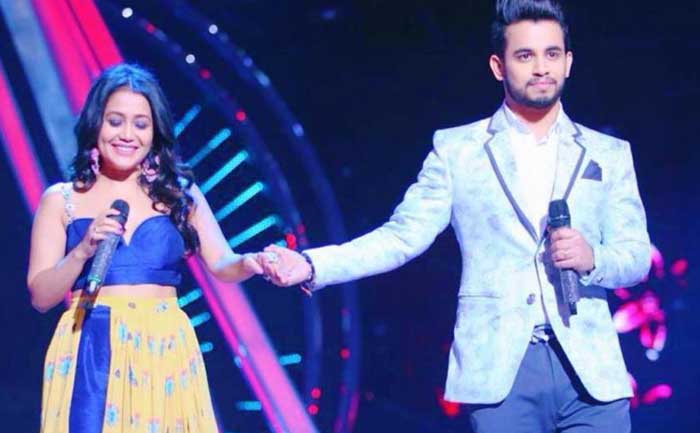 Post her break up with Himanshu Kohli, Neha was rumoured to be dating Indian Idol 10 contestant Vibhor Parashar. However, she wrote a hard-hitting note denying the rumours of her dating Vibhor Parashar.
Neha Kakkar wants to end her life
Post her ugly break up, Neha Kakkar made a shocking revelation related to her life. While talking to a contestant Azmat of the show, Neha said that there was a time in her life when she did not want to live. She felt that life was very unfavourable for her, so she did not want to live. While stating the same, Neha also said that whenever such a thought comes to your mind, you should think about your family and friends. Life is very beautiful.
Following her break up, Neha went into depression. In one of social media posts, she wrote, 'Yes I am in depression, thank you to all the negative people of the world who have managed to take me through the worst days of my life."
These are a few moments when Neha Kakkar made headlines.