Netfix is winning the internet with its epic comeback troll for Zomato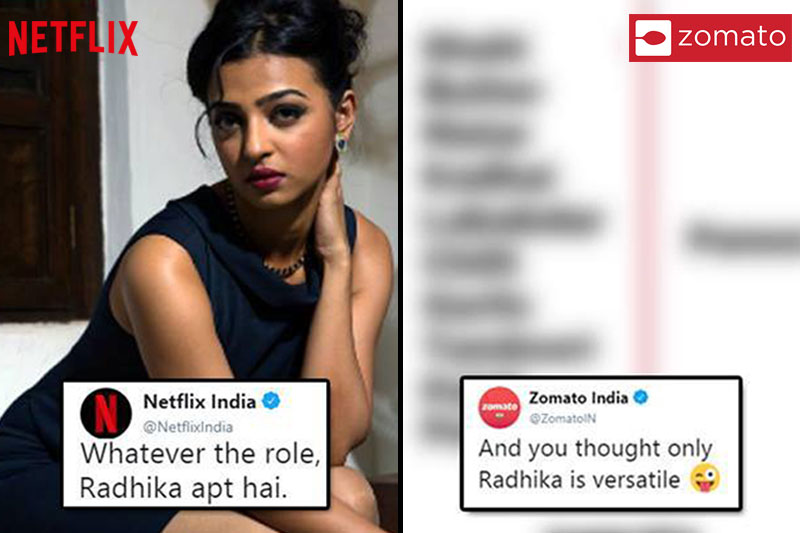 Zomato joined the league of trolling the current meme sensations Radhika Apte and Netflix India and posted a photo saying that it is not just Radhika Apte who has versatility and put forth paneer as their candidate for the challenge which also fits in a lot of categories like Shahi, Kadai, etc.
Zomato put up a tweet to compare Radhika Apte to paneer and said, "And you thought only Radhika Apte is versatile."
The tweet went viral but only until Netflix did not reply. Netflix India cleverly spotted Radhika even in their list of dishes and corrected their photo stating that Radhika is Omnipresent.
Well, she is everywhere. pic.twitter.com/XcEw0OjtHf

— Netflix India (@NetflixIndia) August 29, 2018
The brilliant comeback by Netflix has left everybody rolling on the floor with laughter. It crossed all heights when it trolled itself on its Instagram page. In the bio section, Netflix India wrote that they are just a fan account of Radhika Apte. "Just another @radhikaofficial fan account," says the bio-section of Netflix India.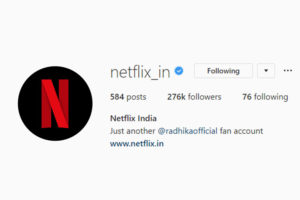 Pad Man is now streaming and we're not just saying this because Radhika Apte is in it but yes Radhika Apte is in it.

— Netflix India (@NetflixIndia) August 28, 2018
Whatever the role, Radhika apt hai. pic.twitter.com/H5vAI81qMG

— Netflix India (@NetflixIndia) August 27, 2018
Also read: Radhika Apte reacts on her viral Netflix memes