2 Million Sign Petition Demanding Removal of Netflix Gay Jesus Christmas Special
Netflix Christmas special that portrays Jesus Christ as a gay man has has sparked backlash throughout the world.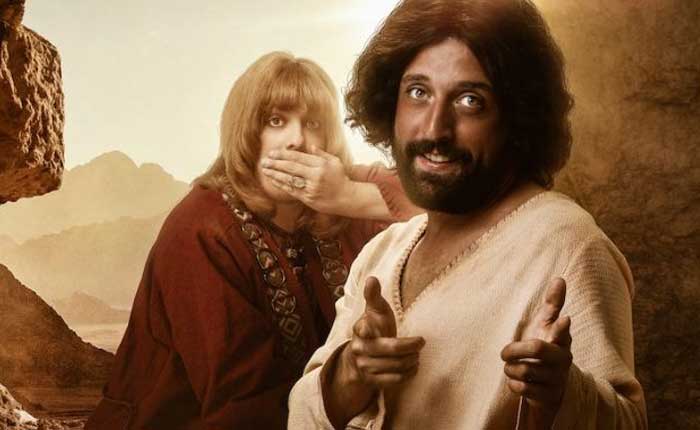 An online petition seeking removal of Netflix comedy special "The First Temptation of Christ" from its streaming platform has been signed by over 2 million people. The comedy show "The First Temptation of Christ" has sparked backlash globally as it showcases Jesus Christ as gay and week spoking Mary. The petitioner claimed that the comedy show is offensive to Christians.
According to reports, "The First Temptation of Christ" comes from the Brazlian comedy group named Porta dos Fundos. The 46-minute long show showcases Jesus brings his boyfriend home to meet Mary and Joseph. Doctor Who Christmas Specials Ranked: Which Doctor Who Christmas Special Is The Best?
The Portuguese-language special debuted globally on Netflix earlier December this year. The online petition demanding that Netflix retract the 46-minute show and that its makers be held responsible for committing a "crime" against the faith.
Netflix is currently facing a harsh criticism for insulting Christian people across the world. The Catholic bishop of Tyler, Texas, has called the streamer blasphemous over its release of the Christmas special.
Bishop Joseph Strickland took to Twitter and wrote, this Sunday, "Respect is the last thing they are thinking about, every Christian should denounce this film, it is blasphemy against the Son of God who suffered & died even for all who deny that He is Lord of the Universe."
Strickland later said that he had unsubscribed Netflix.
"Dear America Podcast" host Graham Allen also condemned the show, saying:"Jesus isn't some 'woke' culture experiment for you to convince young people that biblical teachings are 'debatable'?!"
The show also depicts Virgin Mary as a marijuana smoker. Netflix backed the comedy group's last religious send up, The Last Hangover, which satirized the last supper. Fábio Porchat, the star of the Netflix Christmas comedy special told Variety that the backlash to the film is "homophobic."
The online petition is seeking a total of 3 million signatures. "The First Temptation of Christ" is still streaming on Netflix.
Also Read: 9 Mistakes You Must Avoid Making On Christmas Day