How to Make The Thousand Layer Cookie For The Dawning Event in Destiny 2?
Eva Levante wants you to deliver Thousand Layer Cookies to raid boss Riven for The Dawning Event in Destiny 2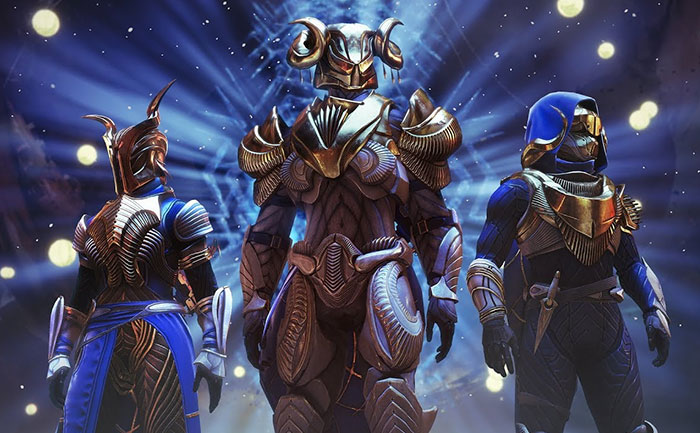 Destiny 2 has kicked off its holiday-themed event, The Dawning, along with a lot of other games. The Dawning event requires players to bake cookies for Riven and deliver them personally. Players can get an oven from Eva Levante and use it to make the cookies. However, while making these cookies is an easy task, it requires some work to actually gift them to Riven.
First things first, here is how to make the Thousand Layer Cookie for The Dawning Event in Destiny 2.
Making Thousand Layer Cookie for The Dawning Event in Destiny 2
Players will require three ingredients to get started on baking their cookies for The Dawning Event:
1 Taken Butter:

Received by killing Taken in the game. The various Lost Sectors on Io and the Rheasilvia Lost Sector in The Dreaming City are good places to start Taken culling.

1 Delicious Explosion: 

Obtained through killing enemies with grenades, grenade launchers or rocket launchers.

15 Essence of Dawning: 

Can be awarded for completing activities in the game.
Once players have collected all the ingredients, it is a simple matter of popping them into the oven and baking a Thousand Layer Cookie for The Dawning Event. However, now comes the hard part. Players will need to figure out a way to give these cookies to The Destiny 2 raid boss. There are two ways to accomplish this.
Delivering Cookies in The Destiny 2 Dawning Event
Raid
This way is for players looking for a little challenge. In other words, this is the hard way. Destiny 2 players can get a raid team together and make their way through the entire Last Wish raid to complete this Dawning Event task. There will be a snow globe somewhere in Riven's chambers and players can drop their cookies here before the encounter starts.
Solo
For the easier way out, players can use the Wall of Wishes to deliver cookies to Riven during Destiny 2's Dawning event. At the beginning of the Last Wish Raid, there is a cheat code wall where players can input wishes to unlock secrets. Wish number 7 allows players to teleport directly to Riven's chambers. After that, it is a simple matter of going to the snow globe and delivering the Thousand Layer Cookie.
That's all there is to know about making the Thousand Layer Cookie and delivering it to Riven.
ALSO READ: Destiny 2: How To Get Leviathan's Breath Exotic Bow & Its Perks