Netflix Hit Series Money Heist To End With Fifth And Final Season
Miguel Angel Silvestre and Patrick Criado will be joining the cast next season.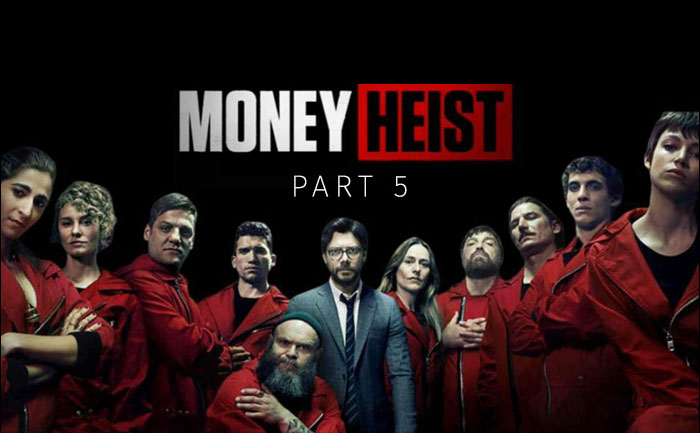 Netflix hit series Money Heist is coming to an end with the upcoming fifth season. The last season will have the show entering uncharted territory upon its return.
"We are moving from a chess game – a mere intellectual strategy – to a war strategy: attack and contention," series creator Alex Pina tells EW of the gang avenging their fallen comrade. This new goal raises the stakes while keeping the story fresh and maintaining the adrenaline that has always run through Money Heist. The war they've been pushed to start results in "the most epic part of all the parts we've shot," series creator Alex Pina told EW.
The cast of Money Heist will see some new faces in actors Miguel Angel Silvestre and Patrick Criado who will be joining the ensemble cast. Moreover, Pina also hinted at how the new names fitted in the final season. "We always try that our opponents be charismatic, intelligent, shiny," he explains. "In this case, in pure war film genre, we also look for characters whose intelligence can measure up against The Professor's."
Money Heist has captured the attention of audiences and grabbed millions of views on Netflix. It is the most popular non-English series from Netflix. Money Heist's Season 4 which premiered in April 2020 gathered 65 million accounts in the first four weeks of release.
Alex Pina points to the show's constant movement between action and emotion, as well as its underlying messages, to its global appeal. He states, "It is action and feeling, it is black comedy and drama, romance and pathos".