New Delhi: CBI seizes hawala documents from government officers' club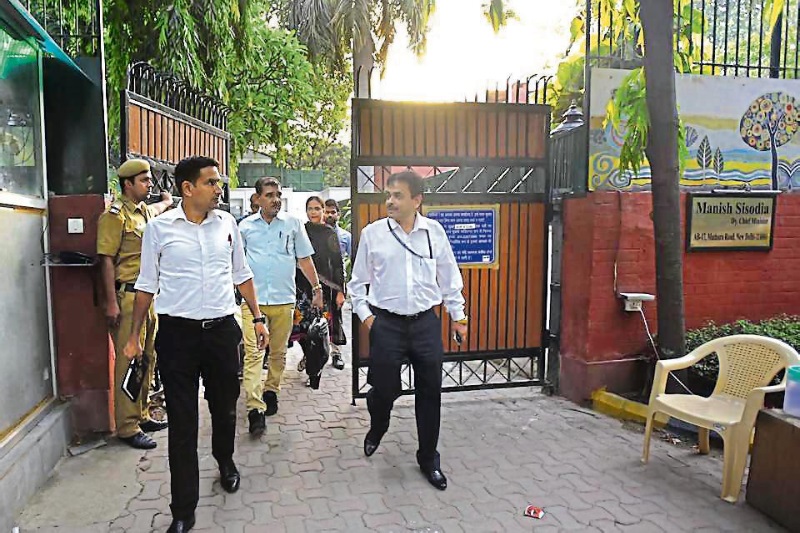 A search was carried out recently at a club of central government officers in New Delhi over the Wednesday and Thursday in which the CBI recovered "personal" documents related to a top IAS officer of the Union Territory corps apart from those of several serving and retired bureaucrats. The documents, found in a cupboard belonging to the club caterer, included details of alleged hawala transactions and passports of officials.
Following the registration of a corruption case, the searches were conducted in Chanakyapuri at the Palika Services Officers Institute (PSOI) which led to the recovery of 20 Rolex luxury watches, Rs 80 lakh in cash and Rs 1.6 crore worth jewellery from a cupboard in the office of the caterer identified as Rakesh Tiwari.
The agency had recovered Rs 2.86 crore cash in a search conducted on August 8.
According to a report in The Indian Express, sources reported that the CBI suspects that several officers were using Tiwari's services to transfer funds illegally as they came across documents that showed alleged hawala transactions that amounted to several crores of rupees. Claims were made by the agency of having evidence of some officers using Tiwari's influence in CBI cases registered against them. Sources also added that the CBI is already examining the alleged role of some of its anti-corruption officers.
The top IAS officer whose "personal" documents were recovered by the CBI once faced a probe by the agency but could not be prosecuted after the government refused to sanction the probe. The officer was reportedly caught in a indecisive move between the Centre and the Arvind Kejriwal-led Delhi government immediately after the AAP came to power.
The searches also led to recovery of the passport of an IAS officer of the Union Territory corps who supposedly took voluntary retirement, sources added.
The Indian Express reported the CBI as saying that Tiwari, who ran the CBI canteen until over a year ago, was arrested on August 8 for allegedly attempting to dilute a corruption case probe in return for a bribe of Rs 35 lakh. He was nabbed while receiving Rs 15 lakh, the second instalment of the bribe, from a hawala dealer.
The agency arrested Neeraj Raja Kochar, owner of Viraj Profiles, on August 9 as he was allegedly using Tiwari's services to influence CBI officers probing a corruption case against an Indian Revenue Service officer, Vivek Batra, in which Kochar was also an accused.
Also Read: Aircel-Maxis case: CBI accuses Chidambaram in a fresh chargesheet