US suspend military training programme with Pakistan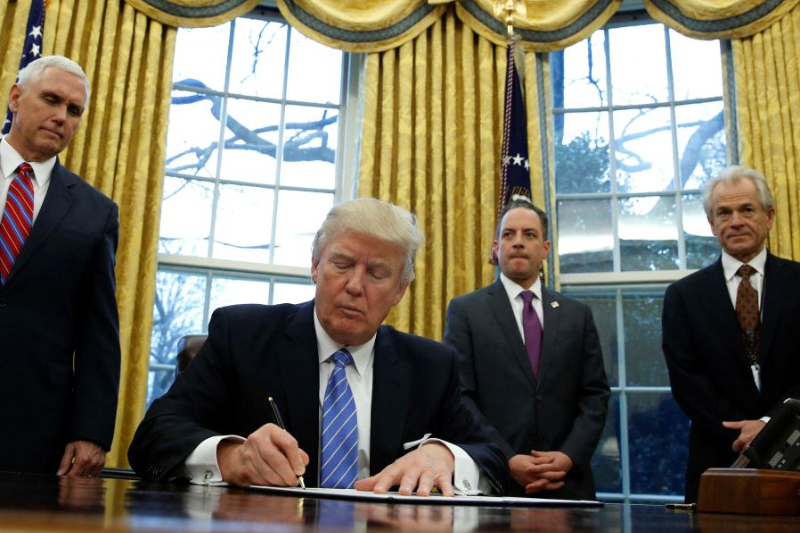 Donald Trump's administration has taken many bold steps since coming into power. Some decisions faced criticisms while few gained the support from citizens. Trump's administration has quietly undertaken new steps to suspend US security assistance to Pakistan.
President Donald Trump's administration has quietly started cutting scores of Pakistani officers from coveted training and educational programmes that have been a hallmark of bilateral military relations for more than a decade, US officials say.
This move is one of the first known impacts from Trump's decision this year to suspend US security assistance to Pakistan to compel it to crack down on Islamic militants.
Also Read: All-woman SWAT team ready to fight terrorists in Delhi
The Pak military and the Pentagon officials from both countries have privately criticised the move.
US officials, speaking to Reuters on the condition of anonymity, said they were worried the decision could undermine a key trust-building measure. Pakistani officials warned it could push their military to further look to China or Russia for leadership training.
A State Department spokesperson told News Agency, that the effective suspension of Pakistan from the US government's International Military Education and Training program (IMET) will close off places that had been set aside for 66 Pakistani officers this year, said a State Department spokesperson.
The place will either be given to other allies or kept vacant.
Dan Feldman, a former US special representative for Afghanistan and Pakistan, called the move "very short-sighted and myopic."
"This will have lasting negative impacts limiting the bilateral relationship well into the future," Feldman told Reuters.
The spokesperson said that the IMET cancellations were valued at $2.41 million so far. At least two other programmes have also been affected.
It is unclear which type of military operation will continue between the countries outside the IMET programme.
Pakistan has also been removed from the programmes offered at the US Naval War College, programmes including cyber security and Naval Staff College.