New Swine Flu Virus Found In China Has Pandemic Potential
Flu virus with 'pandemic potential' found in China, Causes More Serious Symptoms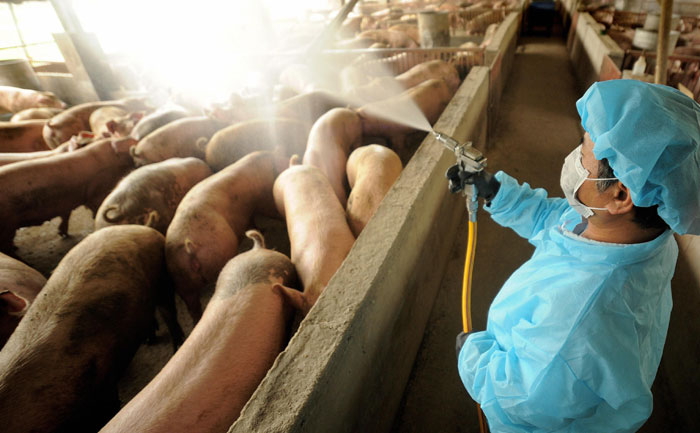 Scientists in China has found a new strain of flu that has the potential to become a pandemic. The new virus strain identified among pigs is becoming prevalent among workers in the swine industry. Named G4, it is genetically descended from the H1N1 strain that caused a pandemic in 2009. It can cause more serious symptoms.
As reported by Sky News, Scientists at China's Centre for Disease Control and Prevention (CDC) detected the new virus after analyzing 30,000 nasal swabs from pigs. These were in slaughterhouses in 10 Chinese provinces between 2011 and 2018.
The report further adds that 1 in 10 pig farm workers tested also showed elevated levels of the virus in their blood. Particularly those aged 18 to 35 years old. According to scientists, these G4 viruses bind to receptor molecules in human cells. They can replicate in the outer layer of the respiratory system.
The scientists said that two recent cases of G4 virus infection were reported in 2016 and 2019. It were of a 46- and a nine-year-old, respectively. The two patients had neighbours who reared pigs. This confirmed that the G4 virus can transmit from swines to humans. It can lead to severe infection and even death.
Researchers are concerned that the virus could mutate so that it can pass from human to human and spark a global outbreak.
James Wood, head of the department of veterinary medicine at Cambridge University says, "The work comes as a salutary reminder that we are constantly at risk of a new emergence of zoonotic pathogens. As humans have greater contact with farmed animals. It may act as the source for important pandemic viruses."
A zoonotic infection is caused by a pathogen that has jumped from a non-human animal into a human.
Also Read:  Man Dies In China After Testing Positive For Hantavirus