Man Dies In China After Testing Positive For Hantavirus
Unlike coronavirus, hantavirus is not airborne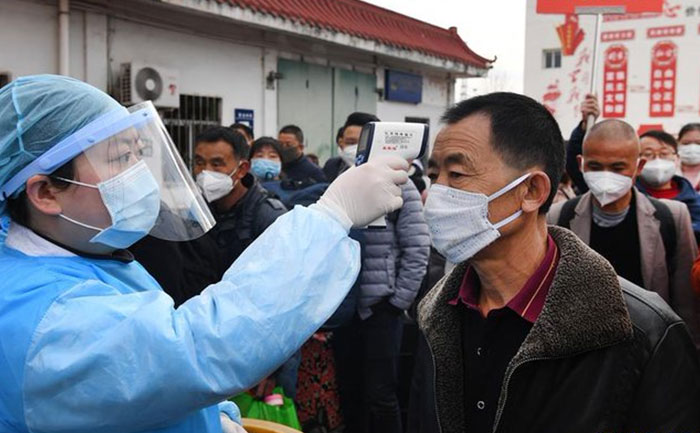 Amidst the coronavirus pandemic,  a man in Yunnan province of China has died after testing positive to Hantavirus. This has led to panic amongst people speculating whether this is another type of COVID-19 outbreak. However, according to CDC, Hantavirus is not airborne.
CDC says: "Hantaviruses are a family of viruses spread mainly by rodents and can cause varied disease syndromes in people worldwide. Each hantavirus serotype has a specific rodent host species and is spread to people via aerosolized virus that is shed in urine, feces, and saliva, and less frequently by a bite from an infected host. It is spread by the deer mouse."
China's Global Times has reported that the man died on his way to Shandong Province for work on a chartered bus. While the Hantavirus isn't contagious, it can be contracted if someone touches their eyes, nose or mouth after touching rodent droppings, urine, or nesting materials.
The Hantavirus has an incubation period of 1 to 8 weeks. Early symptoms of the disease include fever, fatigue, and muscle aches which occur in thighs, hips, back, and shoulders. In addition, symptoms can also include headaches, dizziness, chills, abdominal pain, nausea vomiting, diarrhea. Later stage symptoms include lungs filling with fluid
HPS has a fatality rate of 38% which is higher than that of the coronavirus. Diagnosis of the disease can be difficult as the symptoms are quite similar to influenza and even the coronavirus. People with fever and fatigue that have been exposed to rats should be tested for it.
ALSO READ: What Are The Symptoms Of The New Coronavirus?