Newt Scamander and Albus Dumbledore Fantastic Beasts collectible figures unveiled
Soap Studio has finally unveiled Fantastic Beasts collectible figures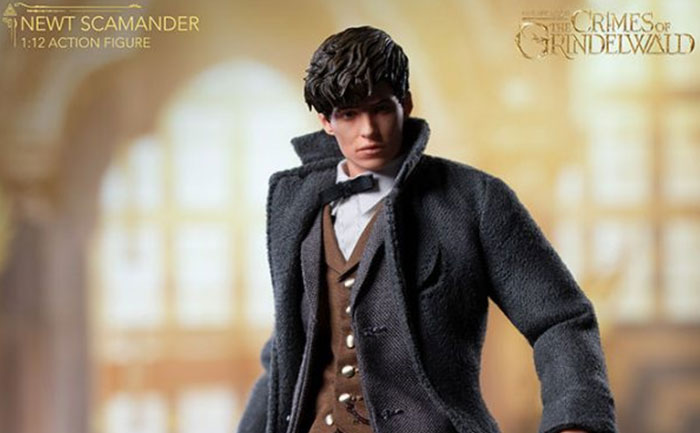 Soap Studio has finally revealed its 1:12 scale Newt Scamander and Albus Dumbledore action figures based on the appearance of Eddie Redmayne and Jude law in 2018's Fantastic Beasts: The Crimes of Grindelwald. As per the reports, users can pre-order all the collectibles which are available at $99.00 each. In this article, we have brought you some promotional images of the same.
Check out promotional images of Newt Scamander and Albus Dumbledore
This collectible Albus Dumbledore figures stand approximately 16.4cm, designed after Fantastic Beasts: The Crimes of Grindelwald (2018) characters on-screen appearance with 37 movable joints and highly detailed costumes and accessories.
All the collectible figures come with fist hands, relax hands, style hands, gloves, business card, blood pact, magic wand, baby nifflers, hat, head sculpt, blazers and coat. Allowing users to build their own movie stage, a back drop is also attached to the set.
The Facial sculpture with simulation, meticulous painting and clothing made of real fabrics exactly depicts the characters who Jude Law played.
Fantastic Beasts: The Crimes of Grindelwald has an ensemble cast consisting of Eddie Redmayne as Newt Scamander, Katherine Waterston as Tina Goldstein, Alison Sudol as Queenie Goldstein,Dan Fogler as Jacob Kowalski, Ezra Miller as Credence Barebone, Zoe Kravitz as Leta Lestrange, Kevin Guthrie as Abernathy, Johnny Depp as Gellert Grindelwald, Jude Law as Albus Dumbledore, Callum Turner as Theseus Scamander, William Nadylam as Yusuf Kama, Ingvar Sigurdsson as Grimmson, Ólafur Darri Ólafsson as Skender, David Sakurai as Krall, Brontis Jodorowsky as Nicolas Flamel, Wolf Roth as Spielman, Victoria Yeates as Bunty, Derek Riddell as Torquil Travers, Poppy Corby-Tuech as Rosier, Cornell S. John as Arnold Guzman and Claudia Kim as Maledictus.