Next CM will be from Shiv Sena, thunders Uddhav Thackeray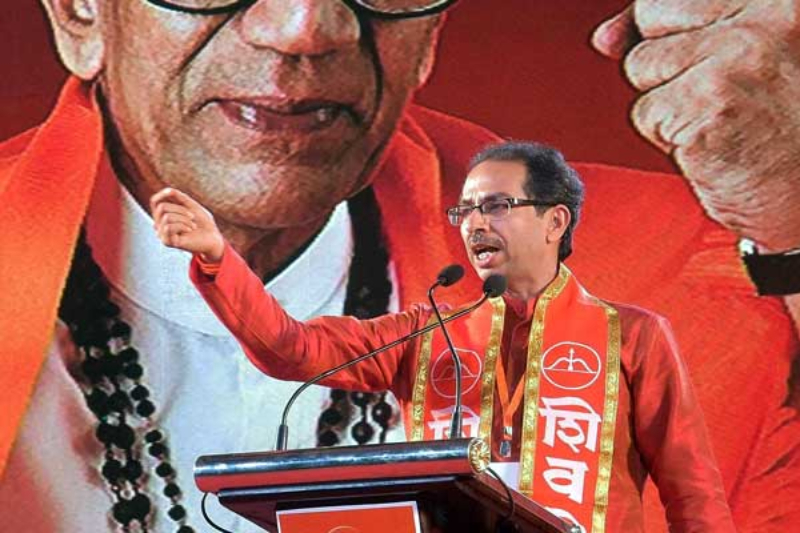 Shiv Sena chief Uddhav Thackeray on Tuesday has claimed that the next chief minister of Maharashtra will be from Shiv Sena. He, however, preferred to keep mum on the recent visit of BJP president Amit Shah to Matoshree (Thackeray's residence) and prospects of an alliance between the two parties for the forthcoming polls.
Thackeray was delivering his valedictory speech at a rally organised to commemorate the party's 52nd foundation day.In his 40-minute speech , Thackeray hit out at Prime Minister Narendra Modi and the BJP. He, however, congratulated the BJP for pulling out of the PDP-led government in Jammu and Kashmir, saying "it's better late than never."
On June 6, Shah visited Thackeray's residence, and the one-on-one meeting between the two lasted more than two hours. After that meeting, speculation was rife that Sena had softened its stand on its future alliance with the BJP.This meeting happened as the Shiv Sena continued to attack their ally for their various decisions.
In January this year, Sena announced to go solo in the forthcoming elections, including those for Lok Sabha and state assembly. It even fielded its candidate in the bypoll for Palghar Lok Sabha constituency thereby choosing to end the 33- year old alliance.
Attacking the BJP, Thackeray said, "The BJP spread 'lies' ahead of the 2014 general election and made false promises to people to win the mandate.
Now, the government is spending thousands of crores on advertisement campaigns to cover up its failures." Mocking Modi's frequent foreign visits, the Sena chief said, "Recently there were reports that UFOs were spotted near Prime Minister's residence; we thought they had come to take Modi to Mars." He also slammed the BJP government's Mumbai-Ahmedabad Bullet Train project and Mumbai-Vadodara Expressway. "This is a plan to convert Mumbai into a suburb of Gujarat. The locals are not going to benefit from any of these projects, and that's why the Sena is opposed to them," he said.
Thackeray also attacked NCP chief, Sharad Pawar, and accused him of trying to divide Maharashtra on the caste lines for narrow political gains. The Sena chief talking about Pawar's offer to be part of the alliance of regional parties against the BJP said, "We will not join any third or fourth front. Sena won't join any alliance just for the sake of power. We have enough strength to contest elections on our own.''
Yuva Sena chief Aaditya Thackeray, chief of Yuva Sena reiterated his party's stand of contesting Lok Sabha and state assembly elections on its own, and asked Sena workers to work hard to ensure that the party comes to power in the state on its own.