Nia Jax Opens Up About Knocking Out Becky Lynch & REVEALS Why Match Against Dean Ambrose Didn't Happen
WWW star Nia Jax Talks Knocking Out Becky Lynch & REVEALS Why Match Vs Dean Ambrose Didn't Happen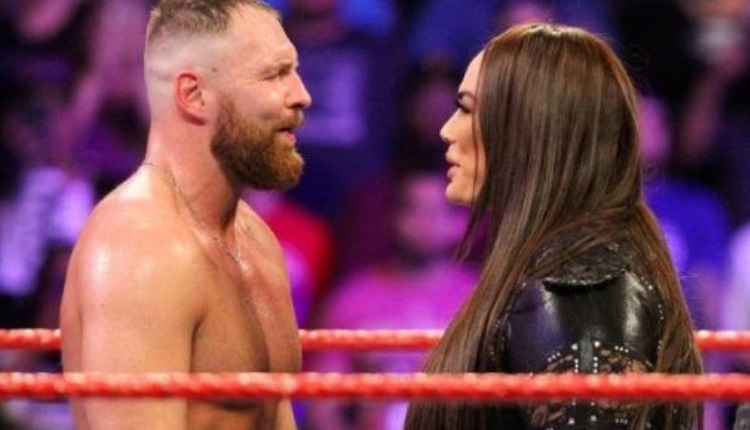 Australian Born and American professional Wrestler Nia Jax, who enjoys tremendous popularity in the WWE has finally revealed why the match against Dean Ambrose was scrapped. Jia Nax has been in the news for many reasons from winning the first RAW Women's title, to have a brief feud with Becky Lynch, who has recently won the WrestleMania 5 Woman titles.
For the uninitiated, Jia Nax — plus-size model — was also one of the entrants in the Men's Royal Rumble match which took place earlier this year after being a part of the Women's Royal Rumble match. Recently talking to Inside The Ropes, The Irresistible Force Nia Jax opened up about knock knocking out Becky Lynch before Survivor Series, her exciting Royal Rumble appearance and Nia reveals why her scheduled intergender match with Dean Ambrose didn't take place.
Watch: Nia Jax REVEALS Why Match Vs Dean Ambrose Didn't Happen

She was entered last in the Men's Royal Rumble after attacking R-Truth and taking his place. She eliminated Mustafa Ali before she was eliminated. For the uninitiated, on the RAW post-Royal Rumble, Jax interrupted Dean Ambrose's segment and then threw the Lunatic Fringe out of the ring, which hinted at a possible feud and an intergender match.
While giving an interview to Inside The Ropes ahead of WrestleMania 35, Jax spoke about the match that was initially advertised for between Jax and Dean Ambrose for a live event, which was later scrapped.
"Unfortunately my schedule was messed… they didn't have the schedule right. And I have Total Divas work that I had to go to. So, it was more of like, the scheduling was off and we couldn't make it work. She then joked that The Lunatic Fringe was the one to get the match scrapped: "He's the one who asked for it to be scrapped, just kidding," Nia Jax said.
Also Read: Post WrestleMania 35, Top RAW Stars Injured During SmackDown Match?