Post WrestleMania 35, Top RAW Stars Injured During SmackDown Match?
After WrestleMania 35, Best RAW Wrestlers Injured During Yesterday's SmackDown Match?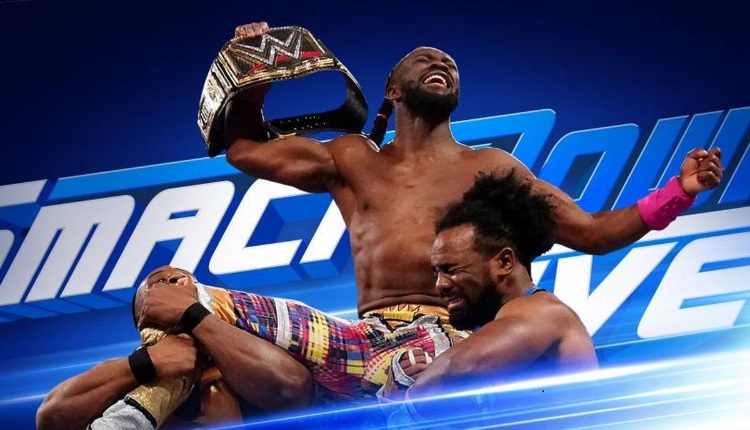 Post WrestleMania 35, In SmackDown Live there are many top WWE wrestlers are reported to have suffered injuries during the April 9 Match in Brooklyn. In Yesterday's night SmackDown match which featured The New Day and The Bar and their special team members. The New Day defeated The Bar and Drew McIntyre in six-man action.
For the uninitiated, the show was started with The New Day who were celebrating Kofi Kingston's WWE Championship title win at WrestleMania 35. Suddenly, there were disturbed by The Bar, who challenged them to fight against them and Drew Mclntyre.
On RAW, Kingston was supposed to lock horns Universal champion Seth Rollins in a winner takes all match to headline RAW. But the match turned into a tag team game after The Bar's interference.
Watch the video Below:

McIntyre was in control of Xavier Woods and slammed him on top of the announce table as SmackDown went to commercial break towards the end of the match. They came back from another commercial and McIntyre was nowhere to be seen as The New Day put away Sheamus to get the pinfall win. It is to be noted that Mclntyre was fighting on SmackDown for the first time in five years and ended up injuring himself.
What happened to Drew McIntyre during the match? He disappeared when it came back on from commercials. #SDLive #WWE #SDLiveAfterMania

— Amy Nicole??‍♀️ (@1carolinagirl88) April 10, 2019
According to reports, those were present at the venue noticed that McIntyre tagged out of the match and fled away from the ring during the commercial break, apparently injured. Notably, its rumours saying that McIntyre has been injured, but it has not been confirmed.
Styles was not present on SmackDown Live this week, as he, Daniel Bryan and Charlotte Flair were the notable absentees from SmackDown.
Also Read: Did WWE Reveal Mystery Character For Bray Wyatt's Return?