Nick Jonas reveals his baby plans with Priyanka Chopra Jonas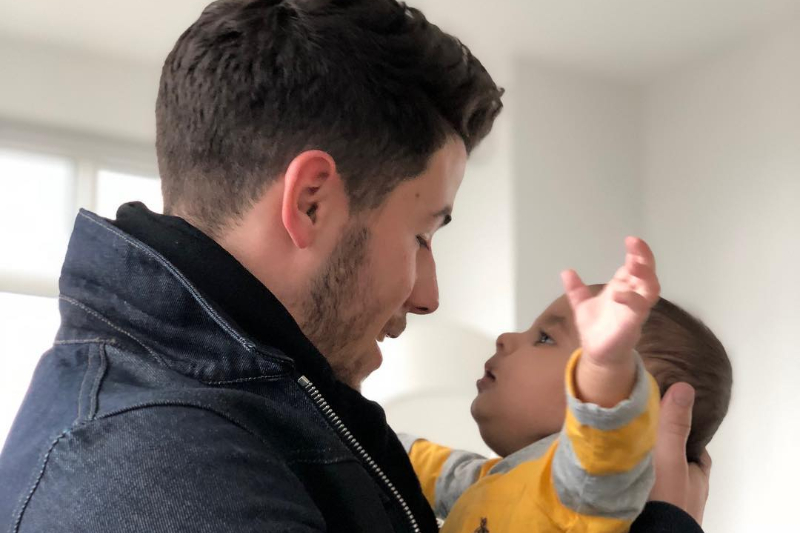 The newlyweds Priyanka Chopra and Nick Jonas are currently enjoying the best time of their life. The couple tied the knot in India during two ceremonies, a Christian ceremony on December 1 and a Hindu ceremony on December 2.
A few days after getting married, Nick Jonas is making a future plan and expressed his desire to start a new family with his wife Priyanka Chopra Jonas.
Giving an Interview to Spotify's The Rewind with Guy Raz, Nick Jonas said, "I definitely want to be a father someday."
"I think that's a real dream, and I think I have had to grow up pretty quick. With that, you could look at it two ways, you could say that was unfair, or you could say it has given me some real perspective at an early age," he added.
Also read: Before Priyanka Chopra, Nick Jonas dated these women
"And I have seen a lot of life at an early age and I hope to be able to share that with a kid of my own someday," Jonas added.
After getting married on December 2, the couple made their first appearance together at the launch of dating app Bumble in New Delhi. It is to be noted that Priyanka Chopra Jonas is an investor in Bumble.
"I was definitely nervous and scared," she told NDTV.
"I've spoken in front of heads of state, I've been on the most prolific stages in the world but I was most afraid on this day. But I think the most special moment was when the curtains opened and I saw him for the first time right at the altar and I was going to walk out and everything just felt right. I think that for me was the most overwhelming moment. I was just like, life's great. Nothing to worry about, " Priyanka quoted by NDTV as saying.
On December 12, upon returning from their honeymoon the couple attended the wedding ceremony of Chopra's BFF Isha Ambani at Antilla in Mumbai.
Also read: Here is Priyanka Chopra and Nick Jonas' Mumbai wedding reception invite