Nick Jonas discloses Priyanka Chopra liked his mustache look on Midway
Priyanka loved the mustache rocked by Nick Jonas on Midway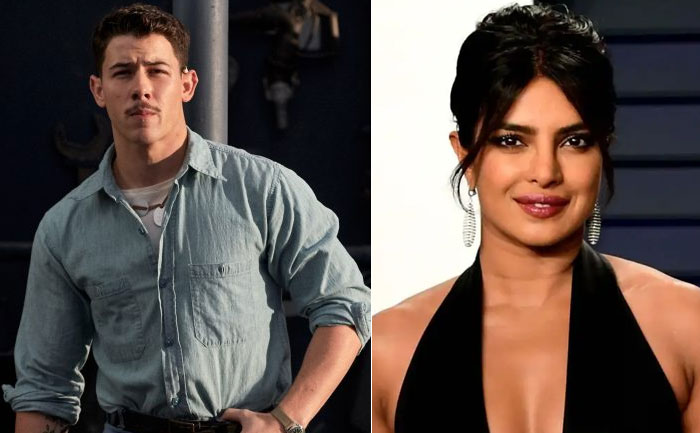 Priyanka Chopra Jonas loved the mustache look sported by her husband Nick Jonas on Midway. Lately, Nick Jonas sported the mustache for his upcoming movie release Midway. The singer and actor Nick is now gearing up for the release of the film Midway.
In an exclusive interview to Entertainment Tonight at the Los Angeles premiere of his upcoming film Midway, Nick Jonas revealed that his wife Priyanka was apparently attached to the mustache he had sported for the film. The singer is all set for the release of the new film Midway.
Midway is a period drama film that will release at this weekend. Interestingly, the movie is centered around the American fleet's clash against the Imperial Japanese Navy at the time of World War II. The film is helmed by Roland Emmerich. In the film, Nick will be essaying the role of Bruno Gaido who is a pilot aboard at the aircraft carrier USS Enterprise.
Moreover, the posters and the trailers of the upcoming movie Midway unveil Nick Jonas rocking a different appearance for the international war drama. Nick is seen sporting a mustache in the film. After the poster and trailers were out, fans of his gave their reactions on it.
The actor told to Entertainment Tonight that Priyanka liked his mustache look. "She liked it. Her father had [a mustache], and so she was into it."
Sometime ago, Nick had wished father's day to Priyanka's late father Ashok Chopra about 20 weeks ago on his Instagram profile. "Happy Father's Day to all the fathers out there. I hope to be half the father you are dad. I love you very much… and I so wish I could have had the chance to get to know you Ashok sir. Thank you for bringing such an incredible woman into this world."
Also Read: Priyanka Chopra Requests Fans To Save The Date For Nick Jonas Upcoming Film