Priyanka Chopra requests fans to Save the date for Nick Jonas upcoming film
Priyanka wants everyone to save the date for her hubby Nick Jonas film Jumanji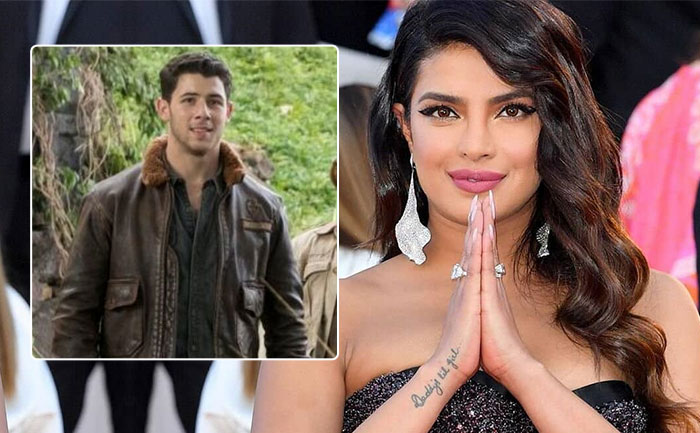 Priyanka Chopra recently asked her fans on her social media to save the date and soon as she said that we all thought that another wedding was about to happen soon. However, we had to hold back the train of our thoughts. Apparently, Priyanka was urging her fans to save the date for her husband Nick Jonas upcoming film.
It was only last year when the actress had tied the knot first in a Christian wedding ritual which later on followed by the Indian traditional wedding. Their elegant, ethereal wedding was later on followed by several wedding receptions. Out of three had taken place in India. At present, Priyanka Chopra's first wedding anniversary is approaching soon. Lately, Priyanka Chopra took to her social media Instagram and on that she shared on her Instagram story asking her fans to save the date.
Priyanka shared the poster of Nick Jonas upcoming film. In the movie, Nick features in Jumanji: The Next Level. He stars with other actors with the likes of Kevin Hart, Dwayne Johnson, Jack Black and Karen Gillan. If you aren't aware, the film is a sequel to 2017 Jumanji: Welcome to the Jungle.
Meanwhile, Priyanka took to Instagram stories and shared the poster featuring Nick Jonas in the film. She captioned, "#Jumanji December 13! Save the date". Below she tagged Nick Jonas and Dwayne Johnson. Check out the picture below.
The sequel of the Jumanji trailer promises to be fun and more like a roller coaster ride. Nick plays the role of Jefferson "Seaplane" McDonough. We too can't wait for the movie to release in the theaters.
Also Read: Priyanka Chopra Begins The White Tiger Shoot In Delhi Pollution