Nick Jonas Drops 'This Is Heaven,' Inspired By Wife Priyanka Chopra
Nick Jonas Releases 'This Is Heaven,' Reveals How Priyanka Chopra Jonas Inspired the Lyrics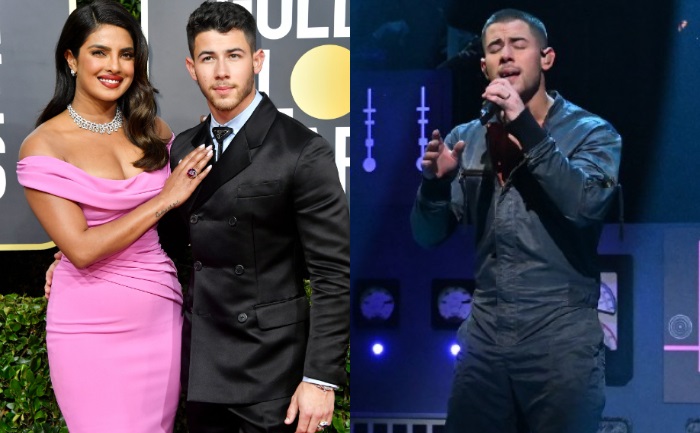 American Singer Nick Jonas dropped the second single 'This Is Heaven' from his upcoming Spaceman album on Thursday (March 4). He also revealed how wife Priyanka Chopra is the inspiration behind it. Jonas had performed the rendition of the song on Saturday Night Live. He even revealed the inspiration behind the romantic number. She is none other than his gorgeous wife actress Priyanka Chopra.
Watch the romantic number here:
The longing and the joy in the romantic number will touch your heart chords as Nick sings, "This is heavеn/ And I don't know how this could get much better (Yeah)/ Than you and me, here right now/ This is heaven/ And every time I touch you, it gets better/ I'm on my knees, I can't stop now/ This is heaven, this is heaven, yeah, this is heaven."
In an interview with SiriusXM Hits 1's The Morning Mash Up, Nick explained the heartache that went into the lyrics. He said the song basically touches on the feeling of being reunited with your love. Jonas revealed that the song is all about his feelings of being apart from his wife, who was overseas shooting for Matrix 4. Finally when they were back together, paved the way for This is Heavens.
'Spaceman', the album, is Nick Jonas' first solo outing since the Jonas brothers got back together in 2019. The album will be out on March 19.
On the work front, Nick will be seen as a coach on The Voice. He also has the upcoming Lionsgate drama Chaos Walking, which drops on March 5. He also has the audio mystery thriller series Calls, which will premiere on Apple TV+ on March 19.
Also Read: Sophie Turner Birthday: Nick Jonas And Priyanka Chopra Wish The 'GoT' Star