Nicki Minaj Confirms Pregnancy Through Instagram
Nicki Minaj shared a series of bikini-clad photos cradling her baby bump on Instagram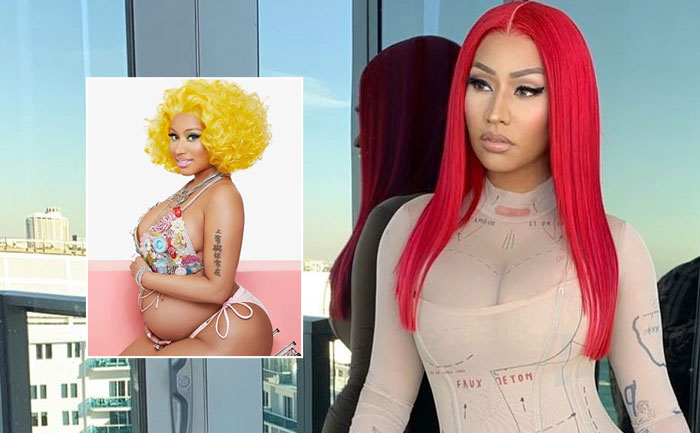 Rapper Nicki Minaj let her fans in on a big secret via social media today. The Anaconda rapper announced that she is pregnant with her first child. To share the joyous news, Nicki Minaj shared a series of bikini-clad photos cradling her baby bump on Instagram.
She captioned one of her posts, "#Preggers." Minaj also thanked her fans, writing, "love. Marriage. Baby carriage. Overflowing with excitement & gratitude"
Meanwhile, this is the first child for the newly married couple. Nicki Minaj married Kenneth Petty in October 2019 after more than a year of dating. This is joyous news for the rapper who had previously stated that she would be willing to give up her career for motherhood.
"I think I have what I was striving for, just happiness," Minaj previously said. "It was so hard to get to a happy place. Now that I'm there, I don't want to compromise that for anyone or anything."
She also shared her interest in starting a family in September last year.
"I've decided to retire and have my family," she said in a since-deleted tweet. "I know you guys are happy now," she concluded.
Moreover, Minaj has been toying with her fans about the pregnancy rumors for a while. While responding to a fan asking if she has morning sickness, the rapper replied, "Lmao. No throwing up. But nausea and peeing non stop. Omg what do u think this means guys???? Lmaooooooooooo". Many fans took this as a confirmation that she was pregnant. In fact, Nicki as good as confirmed her pregnancy when a fan asked if she would share a pic of her baby bump. She replied, "Yea in a couple of months. The world ain't ready yet."