Nicolas Cage Granted Divorce from 4-Day Vegas Bride Erika Koike
Nicolas Cage officially divorced from fourth wife Erika Koike two months after their 4-day Vegas marriage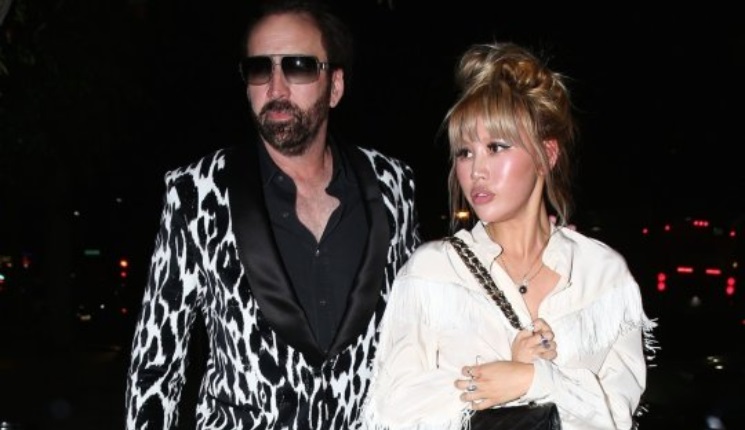 Hollywood superstar Nicolas Cage is officially divorced from his fourth wife Erika Koike after a four-day marriage. The former couple was granted the divorce three months after their wedding. They had tried to annul the marriage after four days after Cage claimed he was 'too drunk' to marry.
TMZ states that Cage, 55, submitted an application for annulment in late March, just four days after tying the knot with Koike in Las Vegas. Hours after the wedding, which took place on March 23, they were seen fighting outside the Bellagio hotel. Koike later opposed Cage's hope to annul their marriage and made a claim for spousal support.
A Nevada judge granted Cage's request for a divorce on Friday, just over two months after the two married.
Cage, 55, had claimed the union was based on fraud because Koike didn't disclose her criminal history and her relationship with another person. He had also added that he was too drunk to understand he was marrying Erika in the annulment papers he filed.
As per Metro UK, His lawyers allegedly state: 'Prior to obtaining a marriage license and participating in a marriage ceremony, [Cage] and [Koike] were both drinking to the point of intoxication. As a result of his intoxication, when she suggested to Cage that they should marry, he reacted on impulse and without the ability to recognize or understand the full impact of his actions.
Cage has been married three times. He married his first wife, actress Patricia Arquette, in April 1995 and the two later divorced in 2001. In August 2002, he married Lisa Marie Presley but filed for divorce in November of that year. It was finalized in 2004. The actor married third wife Alice Kim in 2004 and welcomed their son Kal-El in 2005. In June 2016 the two had separated after 12 years of marriage.
Also Read: Miley Cyrus groped and forced to kiss by a fan in Barcelona