After Ahmedabad, Night Curfew Imposed in Surat, Vadodara, Rajkot
COVID-19 Pandemic: Night Curfew Imposed in Surat, Vadodara, Rajkot from today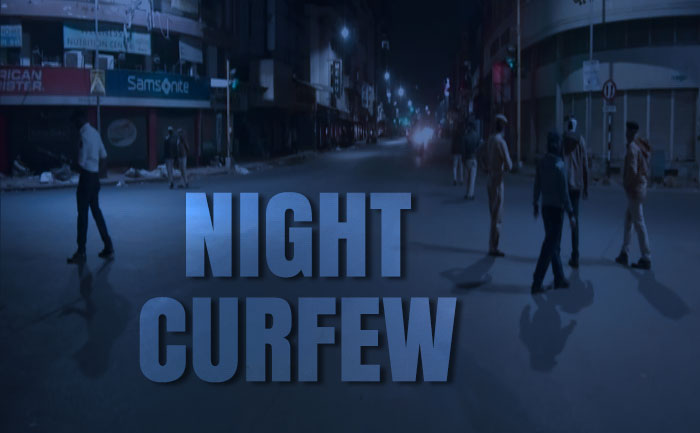 Due to the rising coronavirus cases, the Gujarat government has decided to impose night curfew in Surat, Vadodara and Rajkot from Saturday. The curfew will be imposed from 9 p.m. to 6 a.m. The State Government had earlier imposed a complete curfew from Friday night till Monday morning in Ahmedabad.
Deputy Chief Minister Nitin Patel, who also holds the Health portfolio, in a media interaction stated all the four major cities would observe night curfew. This is to break the transmission chain in a second wave that saw the largest daily case toll of 1,420 new cases on Friday.
He said, "This is the time when thousands of families in Gujarat travel to their native places or go on vacation during Diwali and Gujarati New Year… during the meeting, it was decided to take steps to reduce rising cases of coronavirus infection. There is no need to pay heed to any rumour, we request similar cooperation from citizens that we saw during an earlier lockdown and subsequent unlock".
Ahmedabad city police commissioner Sanjay Srivastava issued a notification under Code of Criminal Procedure (CrPC) section 144 on Friday. The notice prohibited "movement of people outside their homes onto any road, street or public places from Friday night to Monday morning. Action will be taken against offenders under Indian penal code section 188 for disobedience to order given by public servant (sic)."
Gujarat on Friday recorded its highest daily case toll of 1,420 new infections, increasing the active cases to 13,050. With seven fatalities, the death toll has reached 3837.
Also Read: Coronavirus Update: Curfew In Ahmedabad From Today Due To Surge In COVID-19 Cases