Nikki Haley resigns as Donald Trump's United Nations ambassador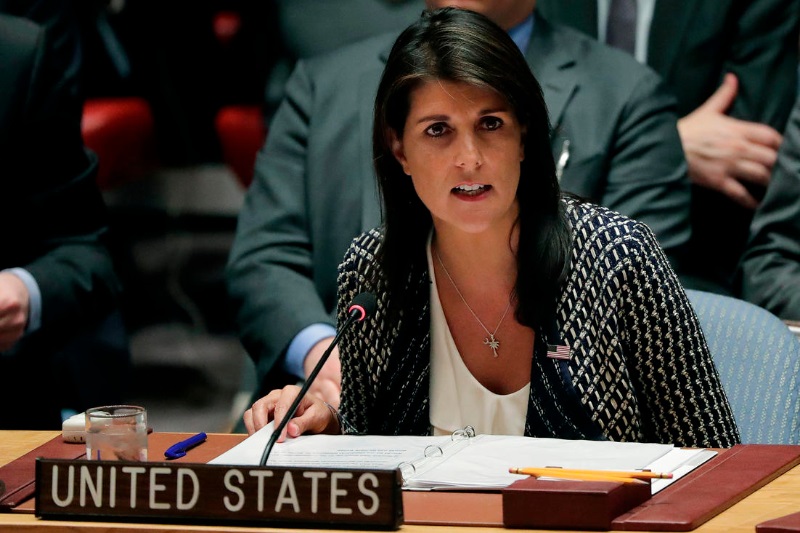 Nikki Haley has resigned from her role as United States' Ambassador to the United Nations reported news agency Reuters on Tuesday.
President Donald Trump had accepted her resignation, the agency further reported. Haley's resignation marks the end to the country's most prominent figures. Haley discussed the resignation with Trump last week when she had visited him at the White House, said the report.
"Big announcement with my friend Ambassador Nikki Haley in the Oval Office at 10:30 am," Trump wrote on Twitter.
Both Trump and Haley are expected to speak at the Oval Office at 10:30 am (US time) to address the resignation, reported Fox News.
The report further states that Haley was contacted by Reuters for a comment on her resignation, but she refused to confirm the news.
Also Read: Lawmakers may vote down Theresa May's Brexit deal
Image Source: Boston Herald