Lawmakers may vote down Theresa May's Brexit deal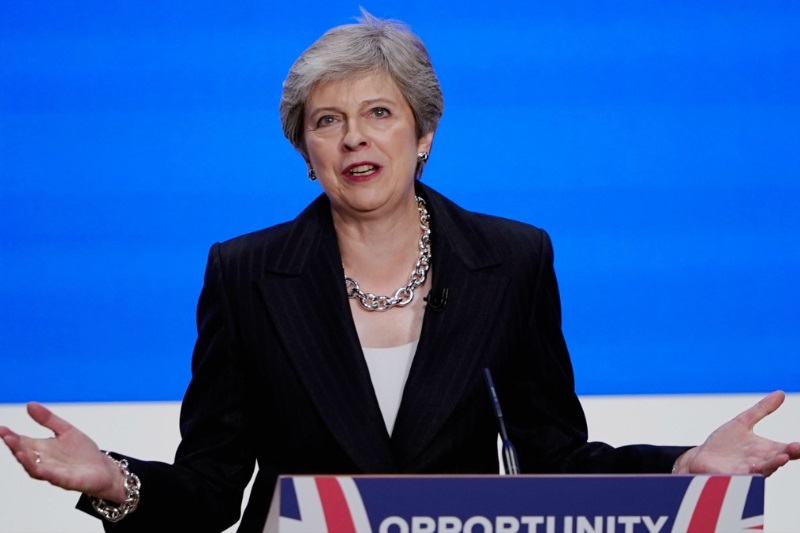 According to the recent developments, a senior lawmaker said on Tuesday that more than 40 lawmakers in Prime Minister Theresa May's Conservative Party are willing to vote down her possible Brexit deal if it leaves the United Kingdom 'partially in or partially out' of the European Union.
Lawmaker Steve Baker told BBC radio that, "My estimate is that there are at least 40 colleagues who are not going to accept a 'half in, half out' Chequers deal or indeed a backstop that leaves us in the internal market and the customs union."
Baker served as a junior Brexit minister in May's government until he resigned in protest at her Brexit proposals, also said, "Colleagues will not tolerate a half in, half out Brexit."
Theresa May would need the vote of 320 lawmakers and the British Parliament too has to approve, once the deal is secured with the EU.
It is a must for May, that 40 of her lawmakers vote for the possible deal to succeed. If these 40 lawmakers vote against the possible deal, then the fate of the government and exit process would depend on the opposition Labour Party. The opposition has indicated that it will vote against any deal that May might secure.
As per Theresa May's proposal, Britain will be seeking a free trade area for goods with the EU, largely by accepting a 'common rulebook' for goods and British participation in EU agencies that provide authorisations for goods.
According to Some Brexiteers, these proposals would ensure the EU kept control over swathes of the British economy. It would thus run counter to the spirit of her manifesto pledge to leave the EU Customs Union and to emerge as a single market.
"We are awaiting the detail of exactly what we are going to be asked for vote for. I don't doubt that every possible technique us going to be used to sow doubt in colleagues' minds and to encourage them to vote with the government," said Baker.
"In the end the EU is not entitled to split the UK and it's not entitled to constrain how we regulate our economy and govern ourselves after we leave," he further added.
"If the UK faces either possibility then we must in the end be willing to say it's a bad deal, and no deal is better than a bad deal," Baker stated.
Also read: William Nordhaus, Paul Romer get Nobel Prize in Economics