Nikki Haley warns Pakistan, says can't tolerate terrorism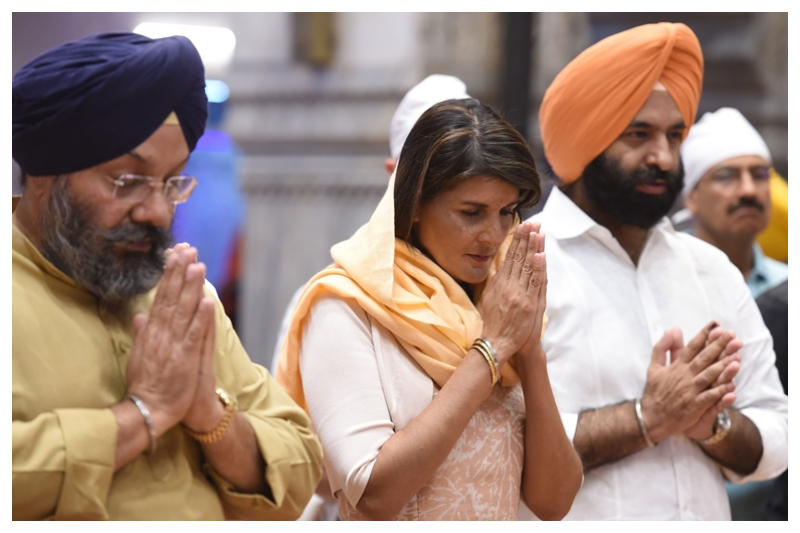 Former South Carolina Governor and current US Ambassador to the United Nations Nikki Haley have come out in open against Pakistan which is becoming a haven for terror groups. Haley who is on a three-day-tour to India has conveyed her message that America will not tolerate terrorism and have clarified it to Islamabad.
Speaking at the Observer Research Foundation, Haley said, "We cannot turn a blind eye to those harbouring terrorists… Communicating to Pakistan that this cannot be tolerated". Adding the both India and US become global leaders in fighting terrorism.
Also Read: India becomes Indonesia's second strategic partner
With her second day, started in India by visiting religious places like Gauri Shankar Mandir, Jama Masjid, Gurudwara Sis Ganj Sahib and Central Baptist church in the national capital; Haley stressed on the importance of freedom of religion and tolerance.
Sharing her opinion on China, US diplomat said that as the nation do not share diplomatic values with United States and others, it's expansion the region has become a matter of concern. She also supported Prime Minister Narendra Modi's recent remarks at the Shangri-la Dialogue in Singapore, in which he stated about the stability and freedom of navigation in the Indo-Pacific region.
Also Read: Terror and talks don't go together, Sushma Swaraj's stand on Pak
Supporting India, Haley said that US feel is widely respected Nuclear state and therefore supports India's membership in Nuclear Suppliers Group. Earlier in the day, Haley met External Affairs Minister Sushma Swaraj and had discussions on strengthening Indo-US diplomatic affairs.
Photo Courtesy: The Free Press Journal