PNB fraud case: Nirav Modi arrested in London
Nirav Modi, who is the main accused in the $2-billion Punjab National Bank (PNB) scam case has been arrested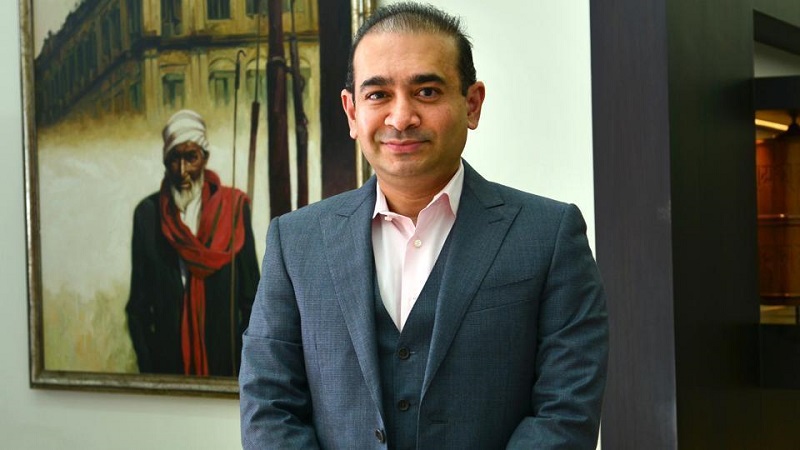 Fugitive diamantaire Nirav Modi was arrested by the police on Wednesday two days after a London court issued an arrest warrant against him. According to TV reports, he will be produced before the court today.
The fugitive diamond trader Nirav Modi had skipped the country last year has been arrested in London. He was wanted in the 13,000-crore Punjab National Bank scam. According to reports, Nirav Modi would be produced in court shortly.
Nirav Modi's arrest comes days after he was spotted in London twice but he had brushed off reporters' questions with a "no comments".
It is to be noted that the case involving fake guarantees in the name of the state-run lender to secure loans overseas is being probed by the Central Bureau of Investigation.
The Metropolitan Police has issued a statement which reads,  "Nirav Deepak Modi, 48 (Date of Birth 24.02.71), was arrested on behalf of the Indian Authorities on Tuesday, 19 March, in Holborn."
"He will appear in custody at Westminster Magistrates' Court on Wednesday, 20 March," the statement added.
According to The Telegraph, Nirav Modi is currently living in a three-bedroom flat occupying half of a floor of the landmark Centre Point tower block in London, where rent is estimated to cost 17,000 pounds a month.
Modi has been charge-sheeted by both CBI and the ED. The ED has also attached his assets whopping Rs 1,873.08 crore under the Prevention of Money Laundering Act (PMLA) and has also seized assets linked to him and his family worth Rs 489.75 crore.
Nirav Modi is the main accused in the $2-billion Punjab National Bank (PNB) scam case.
He will be produced in Westminster Court.
CBI Making all efforts to extradite Nirav Modi from UK.
(This is a developing story. Check back for more details)