Nirav Modi, Mehul Choksi's illegal seaside bungalows in Raigad to be razed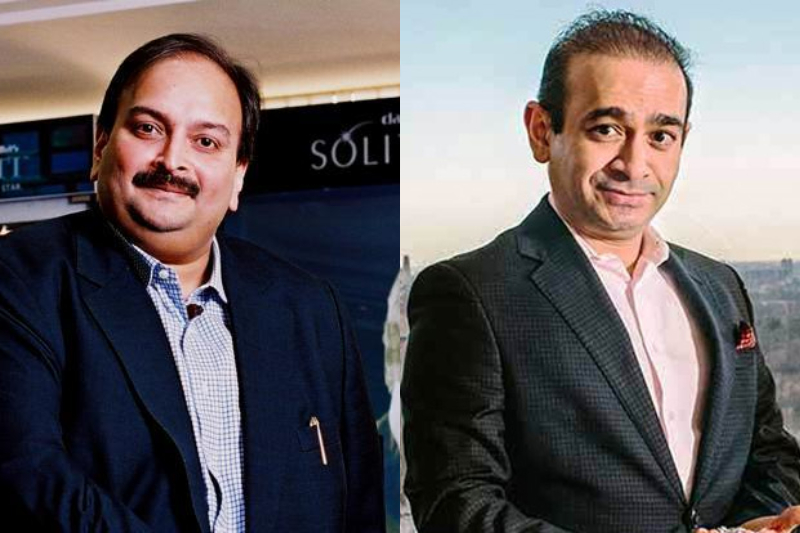 At least 160 illegal bungalows belonging to top celebs, including absconding diamantaire Nirav Modi and his uncle Mehul Choksi on Raigad sea coasts, will be demolished for alleged violations of norms, Maharashtra Environment Minister Ramdas Kadam said on Tuesday. He issued the directions after chairing a review meeting of the illegal constructions dotting various picturesque beaches in Raigad district.
"There are around 151 illegal bungalows on or near the beaches in the Murud stretch and another 121 in Alibaug, violating Coastal Regulation Zone rules, not adhering to sanctioned plans and other regulations," Kadam said. Of these, 111 bungalows, 61 in Alibaug and 50 in Murud — both prime beach destinations — belong to locals or fisherfolk, which would not be disturbed for the present, he added. Many of the other outsider illegal occupants have secured stay from various courts on their bungalows, but the state government plans to transfer all these cases before the National Green Tribunal.
After the police verification of documents, the government is hopeful that the NGT will expeditiously clear them within the next 2-3 months, and the defaulters also face a fine of Rs 100,000 or a five-year jail term. Besides Modi and Choksi, some other prominent owners of these lavish bungalows include industrialists, leading businessmen, film and television personalities and others. The Raigad collectorate has informed that Modi's bungalow is in Kihim and Choksi's in Awas village and will be razed for violating Coastal Regulatory Zone norms. Since their bungalows are attached by the Enforcement Directorate after their names came up in the Punjab National Bank (PNB) fraud in February, the collector has sought the ED's clearance for the demolition plans.
Recently, the Bombay High Court had pulled up the government over the delays in taking action against the illegal bungalows of Modi, Choksi and others. A popular getaway destination, Raigad has been in the spotlight in recent years for a series of illegal constructions dotting its pristine beaches, coastal forests and lush green villages, just an hour's ride by catamaran from Gateway of India.
Also Read: Mehul Choksi extradition: Antigua examining India's request, says MEA