NITI Aayog Vice Chairman: Policy under Raghuram Rajan slowed growth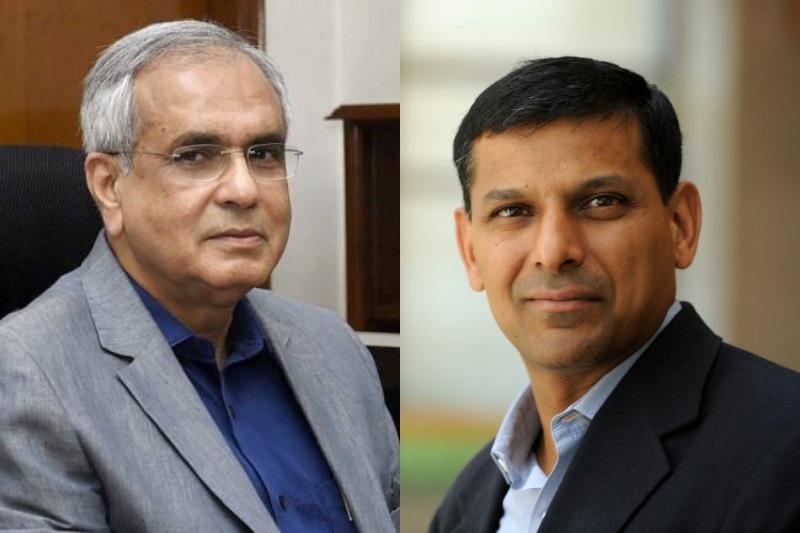 Rajiv Kumar, Vice Chairman NITI Aayog  asserted that there was no direct connection or link between demonetisation and economic slow down. He rather blamed the policies taken by ex RBI chief Raghuram Rajan, to the cause behind the economic slow down.
He also pointed out that the non performing assets kept increasing under the chairmanship of Raghuram Rajan.
Earlier, the RBI report which pointed out that 99.3% of the demonetised 500 rupee notes and 1000 rupee notes were retrieved by the RBI. And the note ban of 2016 was not a mere farce but did hit the economy of the country extensively. To this Mr Kumar said, "It is a false narrative and people like the former prime minister (Manmohan Singh) and Chidambaram added to this."
He also said that, "If you look at the growth rate statistic, it came down not because of demonetisation, but was simply the continuation of a trend. Growth rate had been falling for six quarters." He further told to NDTV, "I had suggested demonetisation in 2008 and I would do it anyway, to cleanse our economy."
NITI Aayog's Vice Chairman further said that because of the increasing Non performing Assets (NPA) in the banking sector there was declining trend for the last six quarters starting 2015-16, when the growth rate was as high as 9.2 per cent. This fall in the trend was not a result of demonetisation.
Mr Kumar went on adding, "When this (Narendra Modi) government came to office, that figure was about Rs. 4 lakh crore. It rose to Rs. 10.5 lakh crore by the middle of 2017, because under the previous RBI governor Mr (Raghuram) Rajan, they had instituted a new mechanism to identify stressed NPAs. This continuously began to rise, after which the banking sector stalled credit disbursal to the industry. In fact, in some cases like that of the Micro, Small and Medium Enterprises (MSME) industry, credit actually shrank. It was a negative growth in some years," he said.
The NITI Aayog official said that following the decline in growth rate, it was necessary to increase the  level of capital expenditure, to counter the decline in credit disbursal to industry players.
Also read: RBI: 99.3% of demonetised currency returned