Bihar: Man thrashed, forced to lick his spit in Nalanda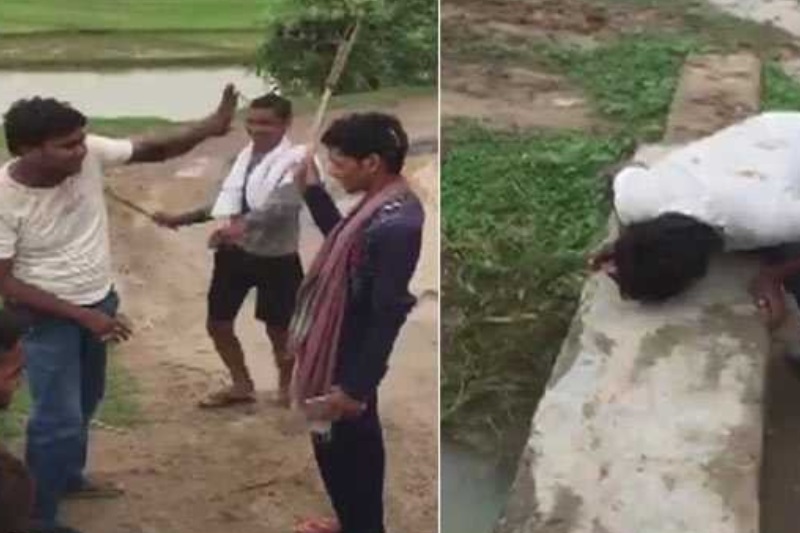 The Union government says that that the nation is developing, Bihar government says the state is developing and the law and order situation has improved. If it is a fact then what should we call this when a man is thrashed brutally and made to lick his own spit in Bihar!
The police have arrested a person associated with such an incident who forced another man to lick his own spit after thrashing him brutally. The case came to limelight after the video of the incident went viral on the social media, where a man was shown being thrashed by a group of men with wooden sticks. In the video, it was also shown that the man being thrashed touched their feet and begged, but was made to lick his own spit instead.
Speaking to ANI, the Superintendent of Police of Nalanda, Sudhir Kumar Porika, said that the matter is being investigated. He also added that this could be a matter of caste and love affair. He said, "We have arrested one person in the case. The search for others is on. Even, we got the forwarded video and on the basis of that, we tracked the location. An issue of caste and love affair is probably the reason. We are investigating into the matter further."
This is not the first incident in Nalanda. Almost a year ago, in a similar incident, an elderly man was allegedly made to spit and lick his own spit after he entered Sarpanch's house without knocking.
ALSO READ: Gujarat: Minor girls commit suicide after being raped, consume pesticide