No sense of entitlement for captain Virat Kohli on reaching 10,000 ODI runs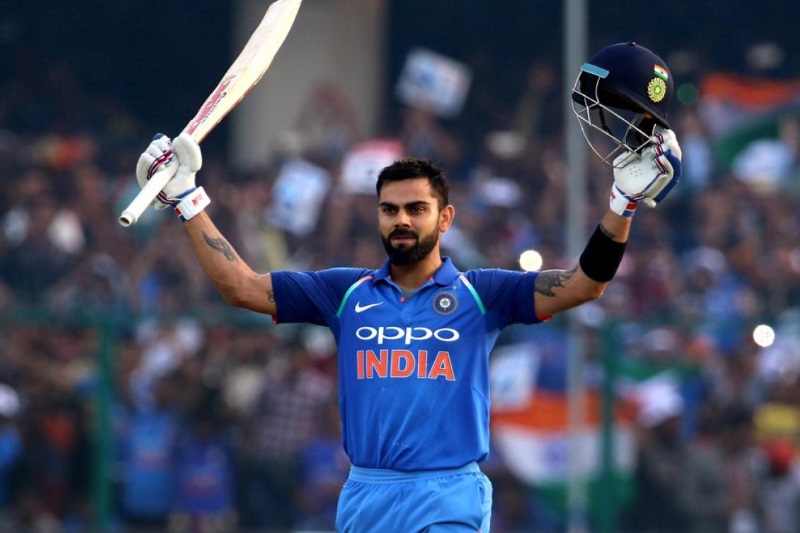 Indian captain Virat Kohli said that he doesn't feel any sense of "entitlement" after having achieved the record of being the fastest to 10,000 runs in ODI cricket.
Instead, he adds that he isn't doing a "favour" to anyone by playing for the country and it has all been privilege for him.
Kohli pipped the legendary Sachin Tendulkar in reaching the 10,000 -run mark in just 205 innings. Tendulkar had done it in 259 innings.
"It's a great honour for me to represent my country and even after playing 10 years, I don't feel like I am entitled to anything here. You still have to work hard for every run that you score at the international level," BCCI TV quoted Kohli as saying.
"There are many people who want this (playing for India) very badly. So when you are in that same position yourself, you should have that same hunger and never take things for granted, never take it easy at any stage," he added.
Also Read: Virat Kohli is on par with Sachin Tendulkar in ODIs: Sourav Ganguly
The 29-year old has always put commitment ahead of everything else and perhaps that's why he is willing to put in everything he has every time he sets foot on a cricket field.
"If I have to dive six times in an over, I will do that for the team," he said.
"Because that's my duty and that's why I am selected to play for my country. That's part of my job. It's not doing anyone a favour. Not showing anyone that I am committed but it's purely gaining that extra run for the team. The focus has to be that much precise and finer at that moment."
Kohli, the latest entrant into the 10,000-run club in ODIs further stated that there shouldn't be any compromise in intensity while representing the country.
"You have to understand that I have to push for one more run for the team rather than feeling that I am tired and mentally not there. So, I think that's my only intent, to keep doing what the team needs all the time and just helping in any way possible," Kohli added.