No Holi celebrations, only Holika Dahan allowed: Gujarat Deputy CM
No Holi celebrations, only Holika Dahan allowed: Gujarat Deputy CM amid Covid-19 rise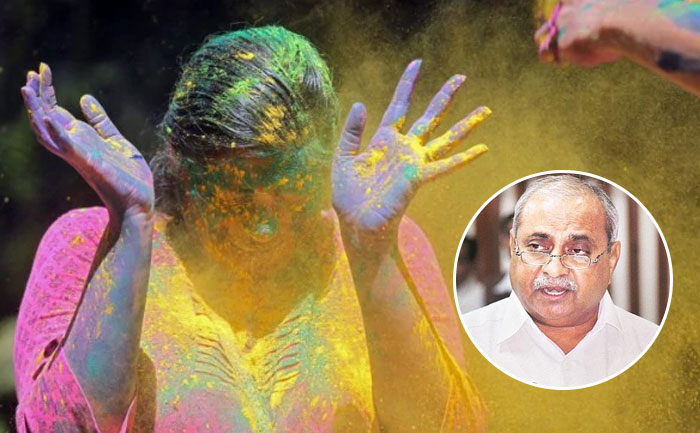 Major states in India are facing a surge in the COVID-19 cases. After Maharashtra, Gujarat too has imposed certain restrictions. Now the Gujarat government on Sunday said permission won't be granted for Holi celebrations. The reason being the rapid rise in coronavirus cases. They added that only the religious ritual of 'Holika Dahan' will be allowed.
Deputy Chief Minister Nitin Patel said, The government will only allow 'Holika Dahan', a pyre lighting ritual symbolizing the victory of good over evil on the eve of Holi, that too with a limited number of people in housing societies and villages. Patel who also holds the health portfolio said people won't be allowed to form crowds to throw colour at each other.
He added, "No permission is granted for the celebration of Holi. Action will be taken against violators. However, I believe the people of Gujarat will follow rules and will not play Holi."
Gujarat reported 1,565 coronavirus positive cases on Saturday, taking the state's tally to 2,85,429. The active cases in the state now stand at 6,7373. To curb the spread Government has imposed night curfew from 10 PM to 6 AM in four mega cities of Ahmedabad, Surat, Vadodara and Rajkot. The curfew will be till March 31st. The Ahmedabad Municipal Corporation also asked eateries, restaurants and malls in eight wards of the city to close down at 10 pm.
The next three T20 matches between India and England to be held at the Narendra Modi Stadium will be played without any spectators.
Holi falls on March 29 and Holika Dahan on its eve on March 28.
Also Read: Gujarat: Night Curfew Timings Revised In 4 Major Cities As COVID-19 Cases Surge