Karnataka: No Lockdown in Bengaluru, CM BS Yediyurappa Confirms
No lockdown in Bengaluru from tomorrow; people need to get back to work: CM BS Yediyurappa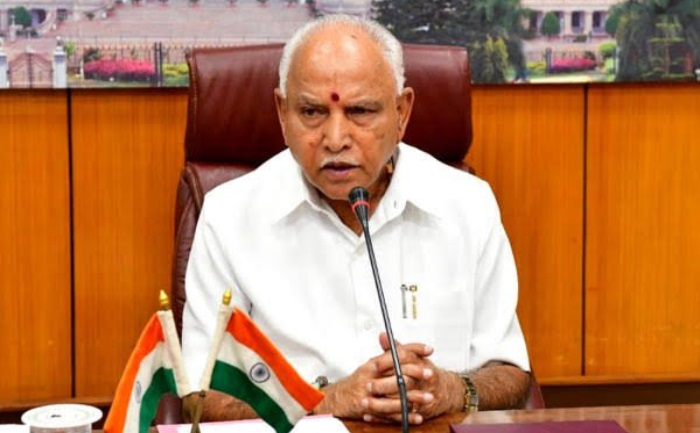 Karnataka Chief Minister BS Yediyurappa on Tuesday announced that there will be no further lockdown in capital Bengaluru or any other part of the state. The CM put an end to the rumours of the lockdown being extended in Bengaluru and the surrounding areas till July end. However, lockdown rules will continue to be enforced in containment zones.
In a video, address streamed online on YouTube and Facebook the CM confirming the news also appealed to the people. He said, "There will be no lockdown in Bengaluru from tomorrow. However, I humbly request the people of Karnataka — with folded hands — to wear masks and to practice social distancing. This is the only way to combat COVID-19, at least till a vaccine is found."
Yediyurappa also stressed the need to maintain a stable economy in the state. "People can resume work and businesses as usual, outside containment zones. A stable economy is essential for the state to combat the coronavirus pandemic effectively," he said.
The CM also talked about a 5T strategy to bring down the coronavirus situation under control. "Experts have suggested a 5T strategy – Trace, Track, Test, Treat and Technology," Yediyurappa stated.
The ongoing round of lockdown in state capital Bengaluru ends at 5 am tomorrow. The Karnataka government also issued an official order that the curfews will continue on Sundays till further orders. They added that the night curfew will begin from 9 pm to go on till 5 am from Wednesday.
The COVID-19 tally in Karnataka as of Monday evening stood at 67,420, including 1,403 deaths.
Also Read: COVID-19 Pandemic: Complete lockdown in Bengaluru from 14-22 July