No one can dictate China's economic development path, warns Xi Jinping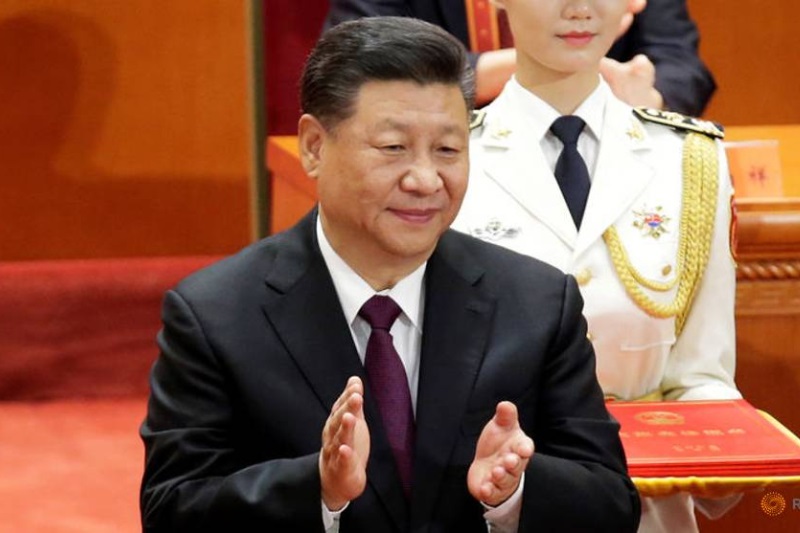 China held a grand gathering on Tuesday to celebrate the 40th anniversary of the country's reform and opening-up, a great revolution that has changed the destiny of the Chinese nation and also influenced the world. On this occasion, President Xi Jinping warned that no one can dictate China's economic development path.
In a speech at the grandiose Great Hall of the People, President Xi Jinping vowed to press ahead with economic reforms but made clear that Beijing will not deviate from its one-party system or take orders from any other country. "The great banner of socialism has always been flying high over the Chinese land," he added.
President Xi further reiterated that the leadership of the Communist Party of China is the most essential feature of socialism with Chinese characteristics and the greatest advantage of the socialist system with Chinese characteristics.
Indirectly referring to the United States, the Chinese president said Beijing "poses no threat" to any country but warned that it would not be pushed around. "No one is in a position to dictate to the Chinese people what should or should not be done," Xi said. "We must resolutely reform what should and can be changed, we must resolutely not reform what shouldn't and can't be changed," he noted.
While Xi promised more reforms, he did not offer any specifics.
Notably, the commemoration of the reforms enacted under late paramount leader Deng Xiaoping on December 18, 1978, came as China is locked in diplomatic spats and a bruising trade war with the United States.
The celebration started with all participants rising to sing the national anthem. According to the decision made by the CPC Central Committee and the State Council, 100 Chinese were awarded the medals of reform pioneers and 10 foreigners were honored with China reform friendship medals. Chinese leaders presented the medals to the prize winners.
Also Read: China: Google shuts down 'censored' search project