No Time To Die New Trailer: Daniel Craig Is On A Mission That Changes Everything
No Time To Die: New Trailer of Daniel Craig's Final Bond Film Out, Movie Releases In November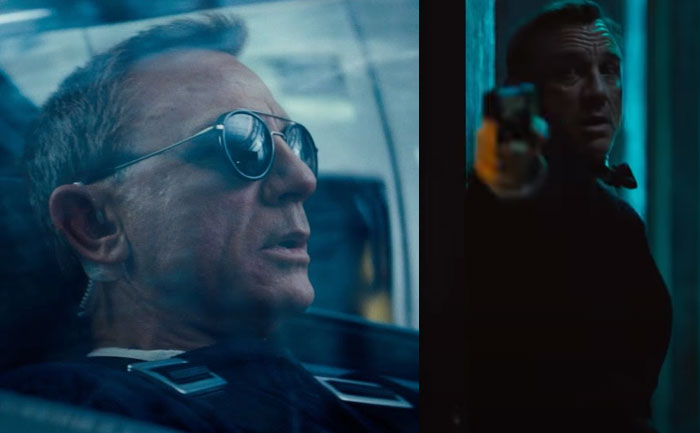 Daniel Craig is all set to don the avatar of superspy James Bond for one last time in upcoming release 'No Time to Die' Yesterday the makers have finally shared the release date of the action-packed dhamaka. The latest 007 flick is hitting theatres in November. Now a new trailer of the movie has been unveiled and it is too good to be missed.
Watch the superb action-packed trailer of No Time To Die here:
The new trailer starts with Bond narrowly escaping being run down by a speeding car. The trailer is filled with action that takes place not only on land but sea and air too.
It also reveals more of the mysterious Safin(Rami Malek). He is heard telling Bond, "We both eradicate people to make the world a better place. I just want to be a little tidier." He is clearly a man on a mission.
Ana de Armas high-kicks her way into her first Bond girl role. She is seen wearing a floor-length black evening gown and kicking a suited man in the face after reprimanding 007 for being late.
The release date of the film was pushed forward due to COVID-19 Lockdown. But finally, No Time to Die, the 25th James Bond movie, will release on November 12 in the UK and November 20 in the US.
Also Read: No Time To Die Spoiler: The Leaked Script Reveals Major Twist Related To James Bond?