Non-bailable arrest warrant issued against Chandrababu Naidu in Maharashtra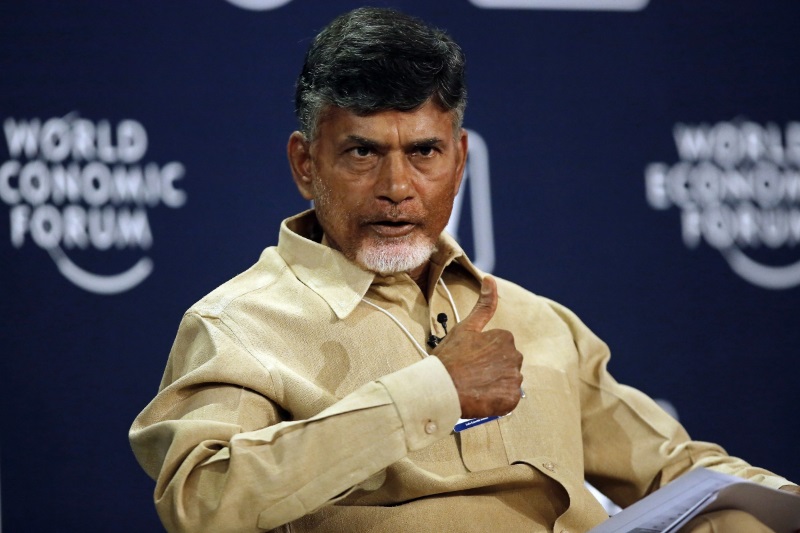 Andhra Pradesh Chief Minister N Chandrababu Naidu along with 15 others have been served a Non-Bailable Warrants (NBWs) by the First Class Judicial Magistrate of Dharmabad of Nanded district in Maharashtra in a case relating a protest made eight years ago.
It is alleged that Naidu, accompanied by 15 others, defied prohibitory orders and led a protest against Maharashtra's Babli project construction back in July 2010.
Naidu was serving as the opposition leader in the Andhra Pradesh Legislative Assembly and also led the protest team of the Telegu Desam Party (TDP). The main concern for Naidu and others was the Maharashtra's project construction across river Godavari would eventually affect the then Telangana in terms of water supply and would turn the region into a desert.
Naidu apart, D. Uma Maheswara Rao and N. Ananda Babu — two union ministers in Naidu's cabinet — were also served notices for violating the order. The warrants were issued under CrPC section 70 and the court has ordered the police inspector to present all the accused individuals in court on or before September 21.
The former Adhra Pradesh CM was informed about the court order on Thursday during his visit to Tirumala. In connection with the annual Brahmotsavams, Naidu presented a pair of silk vastrams to Lord Venkateswara's famous hill temple in a colourful note.
The warrant against the Andhra Pradesh CM is likely to create another controversy considering that TDP walked out of the ruling National Democratic Alliance (NDA) six months ago. It may be recollected, that in the month of March, Naidu stormed out of the alliance and demanded a no-confidence motion against the government embarrassing the dispensation.
Also read: Congress, TDP, CPI join hands in Telangana