Majerhat Bridge will be demolished for new one: Bengal CM Mamata Banerjee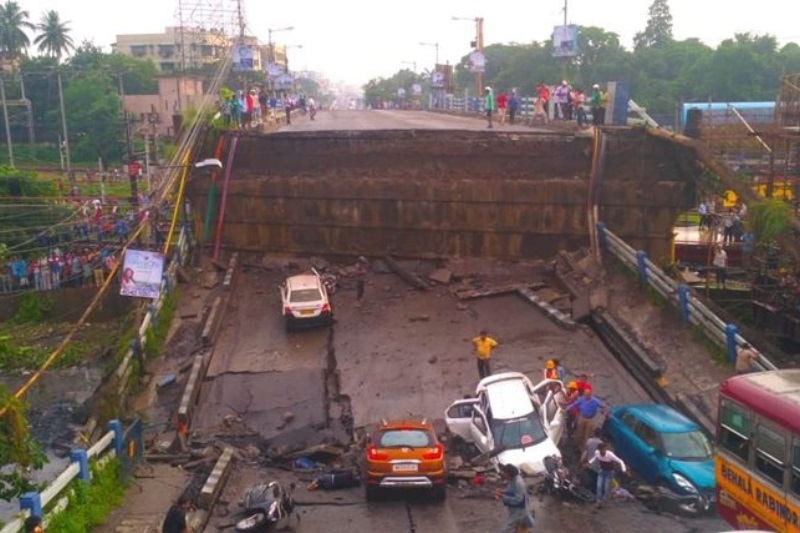 Ten days after an ageing Majerhat Bridge collapse in Kolkata claimed three lives, West Bengal chief-Minister Mamata Banerjee announced that the old structure will be demolished for a new one.
The old Majerhat Bridge will be demolished for a new one, which will be completed within a year, she said.
Speaking to the media at her office, the Bengal CM admitted that the Public Works Department (PWD) was negligent in their responsibility of maintaining road safety and will face the consequences. She, however, stopped short of naming anyone on the matter.
The Majerhat Bridge, built in the 1960s, was in a perilous condition and needed repair. Bur works were held up because of the lack of funds.
"Files on bridge repair moved slowly," she said reported NDTV. "Despite knowing there were problems, no precautions were taken to prevent the collapse. PWD cannot deny its responsibility – that is the preliminary finding of the high power committee. The police will take legal steps," she added.
"We had stopped that work for seven days because forensic tests needed to be conducted," said Ms Banerjee.
A report on the recent collapse was also submitted by the high power committee on Friday, although it is believed to be a preliminary one.
Earlier, the CM had blamed the ongoing Metro work going on in areas adjacent to Majerhat Bridge. She said, "Metro vibration has been cited as a cause of possible bridge collapse. But PWD negligence is there, they cannot shrug off responsibility."
Another Bridge collapse a couple of months ago has killed 26 people in the city. It was under-construction Vivekananda Flyover, which fell in Burrabazar, the wholesale business hub of Kolkata.
The engineers have since then identified the precarious conditions of several flyovers in the city, which are yet to be repaired.
"I have spoken to the Mayor and we are trying to see if it is possible to widen existing roads so that the difficulties of people living in Behala and further south is minimised," said Mamata referring to the transportation problem of those living close to the area, where the bridge collapsed.