I am not cut out for settling in Mumbai, says Bengali film actor Parambrata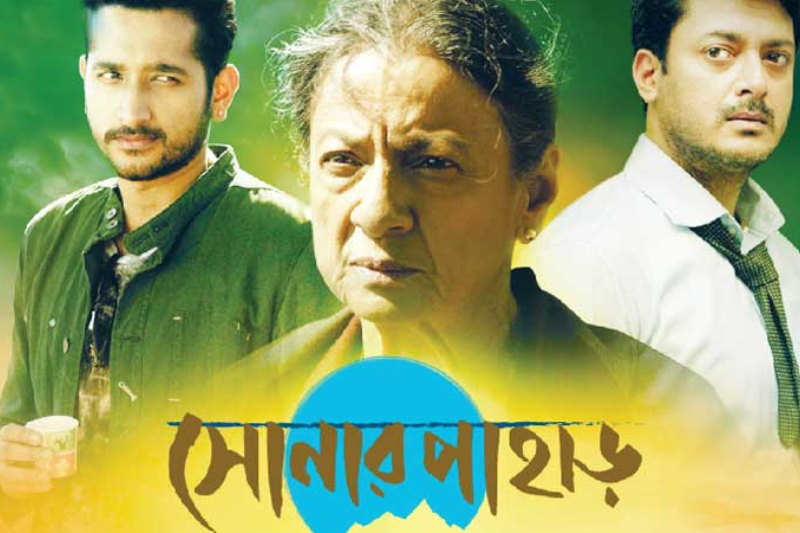 Parambrata Chatterjee's latest Bengali film Shonar Pahar has a strong Bollywood connection. The film brings back veteran Bollywood actress Tanuja on the silver screen after a hiatus, especially in front of the Bengali audience.
Tanuja, who regaled audience in films such as Baharen Phir Bhi Aayengi (1966), Jewel Thief (1967), Haathi Mere Saathi (1971), Anubhav (1971) and Mere Jeevan Saathi (1972) to name a few, plays a rigid, craggy widow — Upama — who has been abandoned by her only son (played by Jisshu Sengupta) in the latest Bengali release. Parambrata has also pulled off a casting coup by bringing brought together the Teen Bhubaner Paare (1969) pair – Soumitra and Tanuja in Shonar Pahar.
In fact, Parambrata, too, shares a strong bond with the Mumbai film industry. He was the actor who shared screen space with Vidya Balan when she made her debut in the Bengali film Bhalo Theko (2003). However, it was Sujoy Ghosh's thriller Kahaani in 2012 which catapulted him to fame across India. The entire country took notice of his portrayal of inspector Rana in Kahaani, this time, again alongside Vidya. But ask the actor why he didn't cash in on his Bollywood success, he would reply, "I don't think I am cut out for settling in Mumbai. I have multiple interests and I will have to keep catering to those interests, otherwise, I will not function as a human being. I try to balance my interests," said Parambrata.
Also read: Nila Madhab Panda's Halkaa wins Grand Prix for best film in Kinolub Festival
Parambrata is also one of the few actors from Tollywood, who are a regular in Bollywood. He was recently seen alongside Anushka Sharma in Pari: Not A Fairytale, a supernatural horror film. Strangely, whenever
Parambrata has done a Bollywood film, it has created ripples. "I keep getting calls. People have a lot of respect for the kind of work I have done. Based on a Kahaani or a Pari, they have gone back and seen
my Bengali films. I have this enormous acceptance among non-Bengali audiences. But I will like to balance all my interests. I have done so all my life," said the grand nephew of legendary filmmaker, Ritwik Ghatak.